Hutong awarded top honour at Legacy Of Taste 2014
Posted on March 5, 2014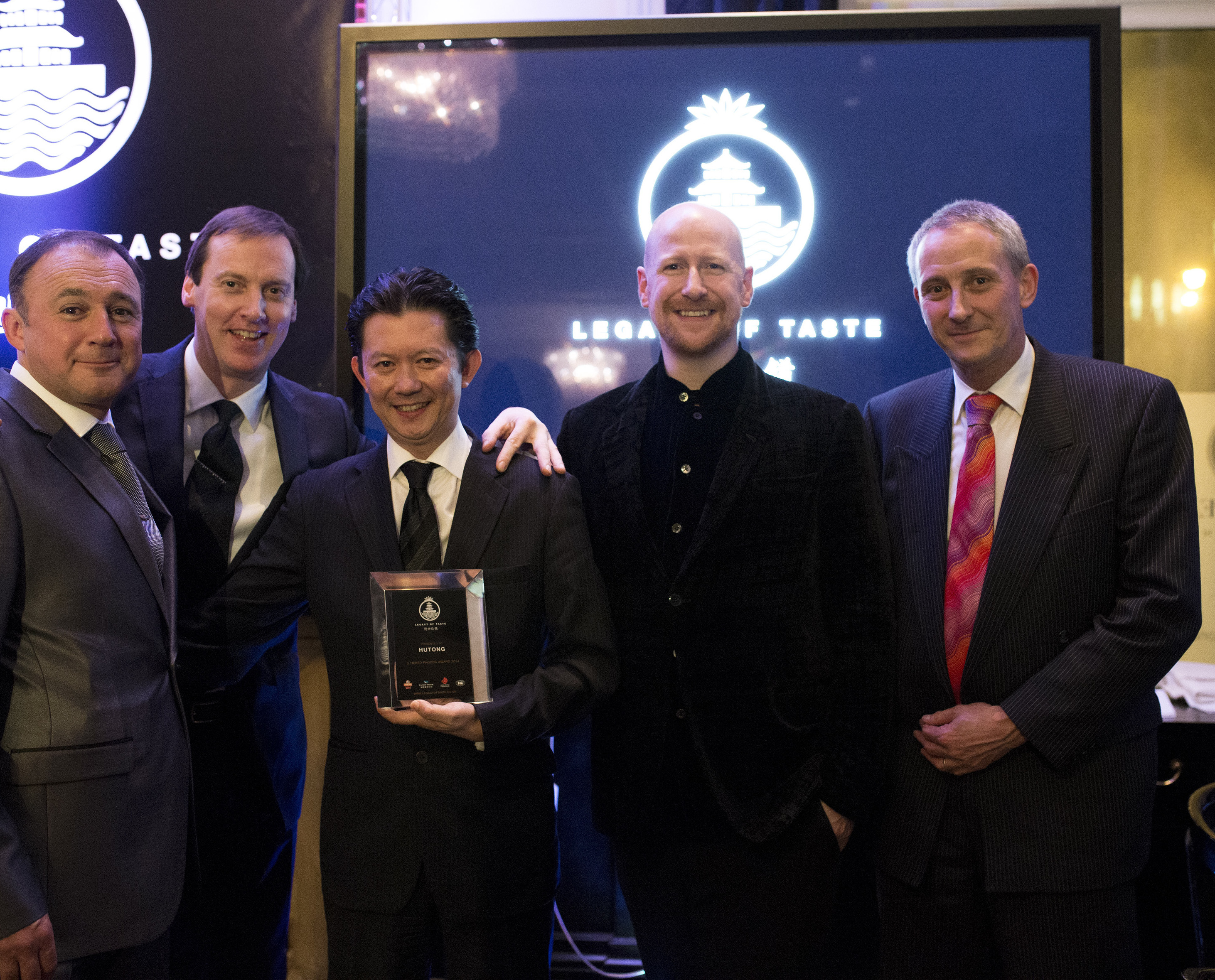 A great honour was bestowed on Hutong on 1st March when, at an awards ceremony in London, it was announced that Hutong would receive one of the first ever Legacy Of Taste three-tiered Pagoda awards.

For the last seven years the Legacy of Taste Awards has been discovering the finest, and most innovative Chinese cuisine in the UK. This year saw the launch of the Legacy of Taste Pagodas, an award given to the very best Chinese restaurants in the UK which serves as a recognised seal of quality within the popular – and growing – world of Chinese cuisine.
The classification for the highest three-tiered Pagoda award is, "The ultimate Chinese fine-dining experience, breaking new ground with exceptional innovation and culinary delights." We were truly honoured and humbled to have been classed as such by our industry peers. The only two other restaurants awarded three-tiered Pagodas were HKK and Kai Mayfair, who we warmly congratulated and shared celebratory Champagne with on the night!
Pictured here with awards host Alan Coxon (left) and awards sponsor Cathay Pacific's Antony Edwards (right) are front-of-house manager David Boyd, restaurant manager Tony Chan and Hugh Wright, communications manager for Hutong's parent company Aqua Restaurant Group.
[Photo courtesy of Legacy Of Taste]
To book a table at Hutong please visit the About Us page.