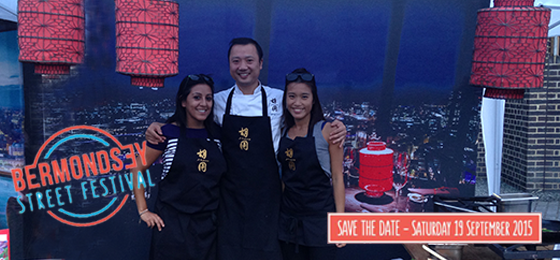 We are delighted to announce that we will, for the third year running, have a 'pop-up' Hutong presence at the annual Bermondsey Street Festival. Every year since we opened in the area in 2013, we have enjoyed taking part in this wonderful free-to-attend community event.
Taking place this Saturday 19th September, Bermondsey Street Festival is a joyful celebration of the lively and diverse community of residents, businesses, restaurants and artisans which thrives on and around Bermondsey Street, featuring food stalls, craft demonstrations, live music and more.
Come along and see us in Tanner Street Park (just off Bermondsey Street) to try the two dishes we will be serving; Glass noodle salad with your choice of hot and sour or classic dressing (£5) or Braised beef shank with ginger and onion, chilli bean sauce (£7).
We always enjoy meeting our neighbours and guests at the festival, which starts at 11am and continues until early evening – we hope to see you there!