Celebrating Mid-Autumn Festival
Posted on August 20, 2015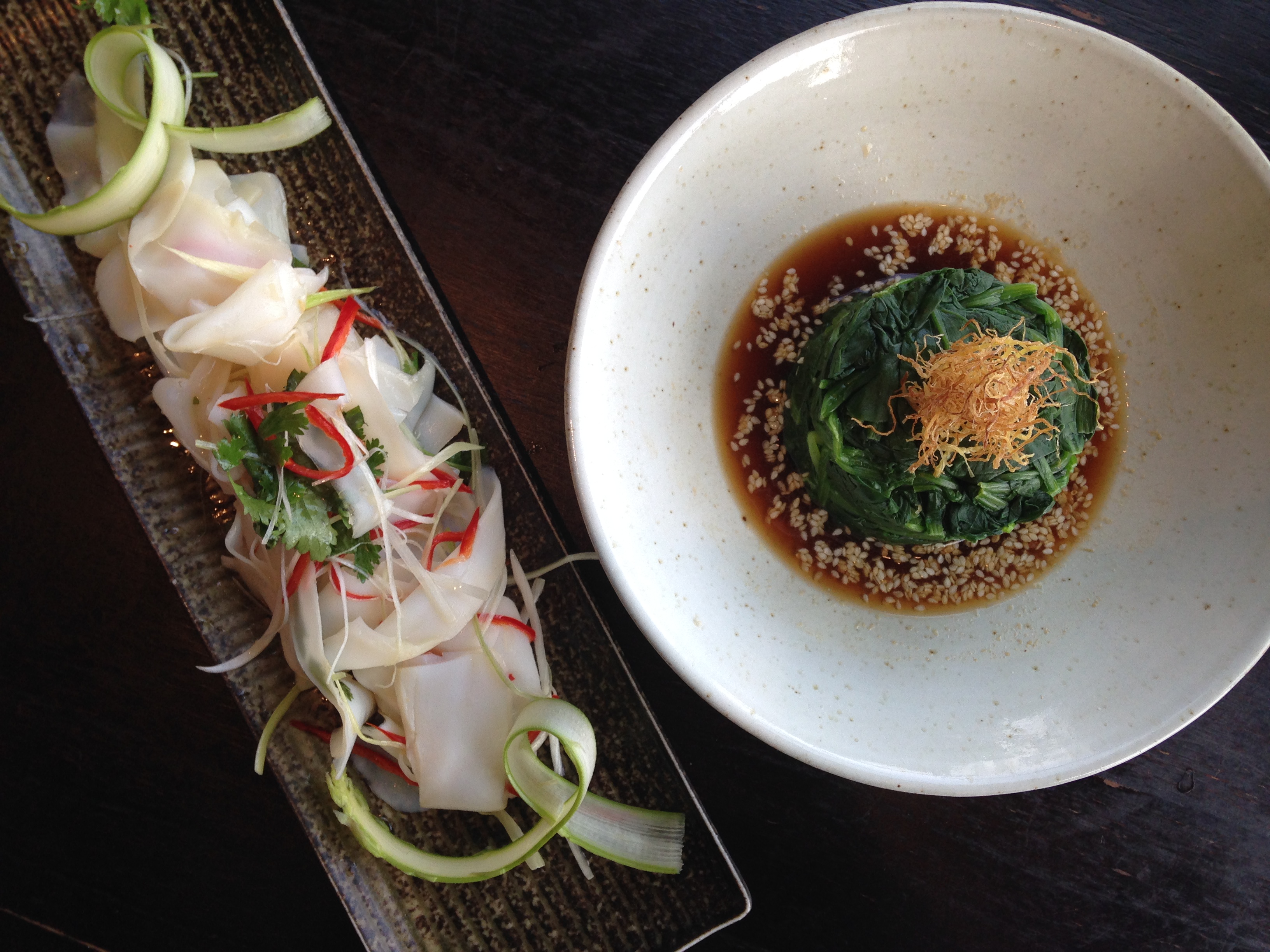 Mid-Autumn Festival is one of the most important Chinese festivals, falling on the fifteenth day of the eighth month in the lunar calendar during a full moon. Celebrating the legend of Chang'e, the moon goddess, and Houyi, the archer and falling this year on Sunday 27th September, Mid-Autumn Festival is a time for gathering, thanksgiving and praying.
To mark the festival, throughout the month of September a special celebration menu created by head chef Bing Luo will be available every day at dinner. Designed for sharing in the spirit of the festival, the menu starts with two cold appetisers, Braised cuttlefish salad with Sichuan pepper and Wilted spinach with ginger sauce and toasted sesame, pictured here.

There then follow Red Lantern soft-shell crab and Deboned turbot in classic spicy sauce, Beer-braised short ribs, Courgette filled with minced chicken and Stir-fried seasonal vegetables with garlic. The menu concludes with Taro Chinese moon-cake, chef Bing's contemporary interpretation of the cakes traditionally given at Mid-Autumn Festival to honour the moon.
Over the coming weeks we will reveal more about the special optional drinks pairing which will be offered alongside the menu, featuring unusual Chinese wines and spirits, as well as other special activities taking place to mark the festival. In the meantime we recommend booking your table now for your own special celebration!
The Mid-Autumn Festival menu will be available from 1st-30th September at dinner only, priced £66 per person. To book your table please visit the About Us page – there is no need to pre-request the menu.