Explore northern Chinese cuisine with Hutong's Signature Menu
Posted on March 19, 2014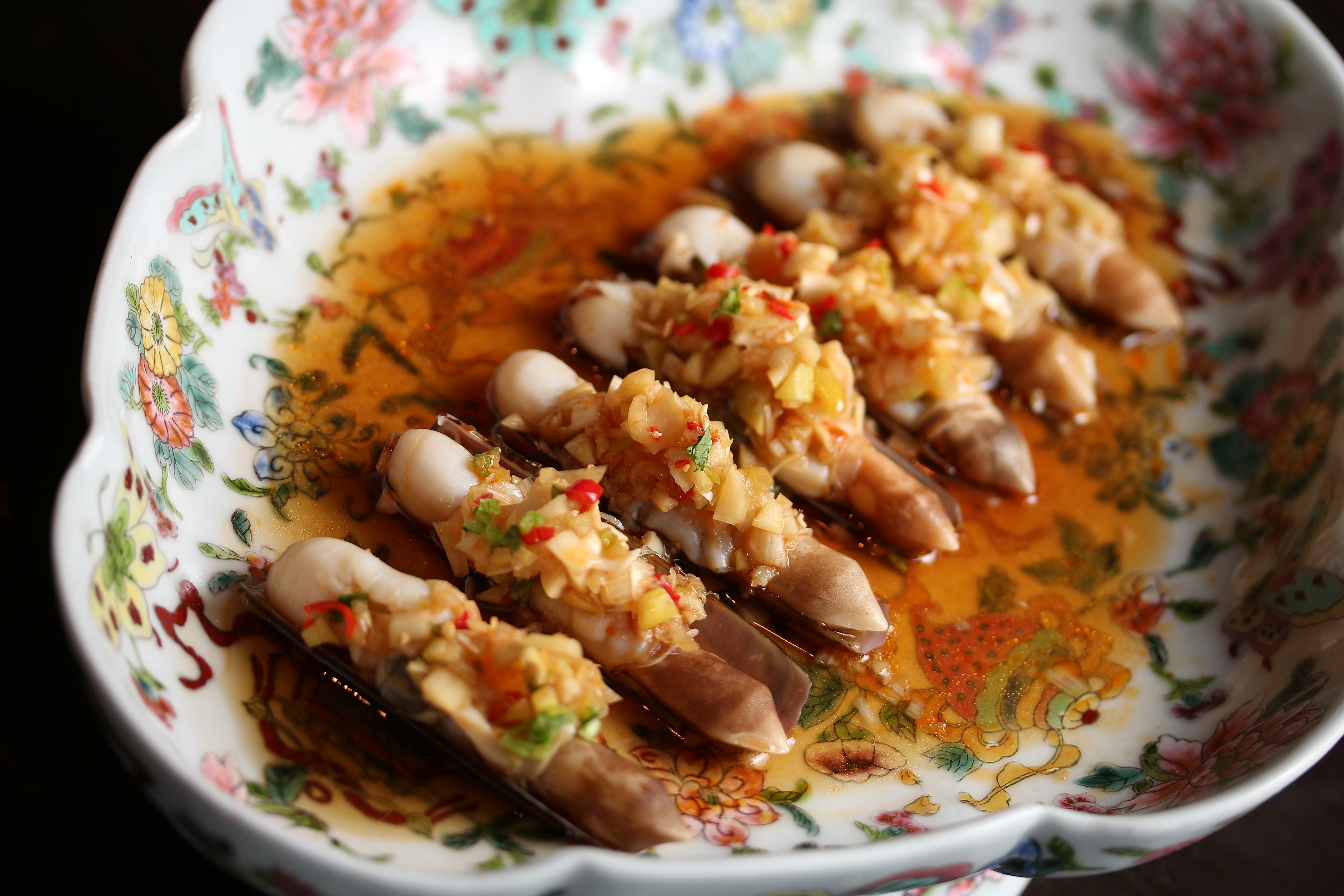 With such a wide array of tempting dishes on our menu, it can be difficult to choose what to enjoy at Hutong. To order the spicier, fiery dishes of Sichuan such as our Red Lantern soft-shell crab with dried chilli, or the more aromatic, tangy dishes of Shandong, like Boneless Dover sole in coriander-vinegar sauce?
Allow us to suggest the perfect solution – our Signature Menu, which for £68 per person presents eight of our most popular dishes, representing the many exciting facets of our cuisine, together with a selection of desserts.

This culinary journey starts with two cold starters, Chilled spiced razor clams steeped in Chinese rose wine with fresh garlic, and Sliced scallops with pomelo segments. Pomelo is a small, very sharp citrus fruit and the segments contrast powerfully with the sweetness of the scallops. Classic Vegetarian Spring rolls accompany these dishes.
Seafood dishes feature both our ever-popular Red Lantern soft-shell crab with dried chilli and Boneless Dover sole braised in coriander-vinegar sauce. This latter dish is a perfect example of the Lu School cuisine of Shandong province, known for its use of seafood, herbs and vinegars to produce aromatic and flavoursome, rather than spicy, dishes.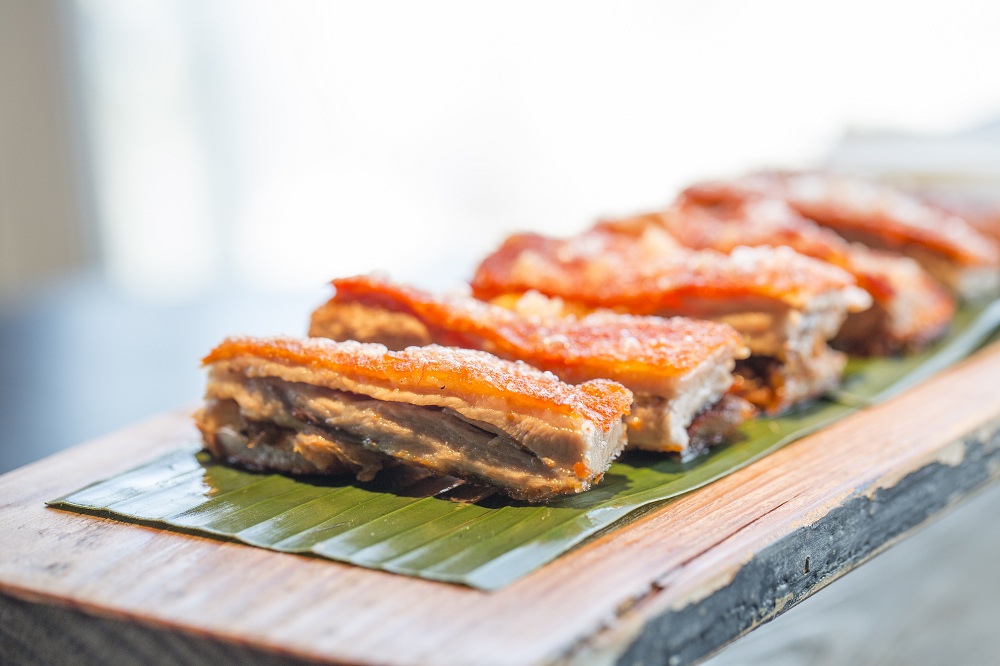 Next comes a meat dish, Crispy deboned lamb ribs. Thrice-marinated over 24 hours before being deep-fried to give them their unique combination of deeply-flavoured meat and piquant crispy coating, these are served dramatically on a wooden board, making them a talking point for the table as much for their presentation as for their delicious taste!
As is traditional, rice and vegetables follow, rather than come with, the main dishes, in this case Egg-yolk fried rice with diced chicken and shrimp, and Sichuan-style stir-fried lady's fingers (okra) with minced pork. A selection of sweet dumplings and rolls including unusual Red bean glutinous rice dumplings in sweetened ginger soup conclude this delicious feast.
Served for a minimum of two persons and to the whole table, we are sure that our Signature Menu offers the best possible introduction not only to the cuisine of northern China, but also to Hutong. To book your table to experience it for yourself, please visit the About Us page.
Do you prefer fiery Sichuan spice or the cooler cuisine of Shandong? Have you tried many of our signature dishes, and which would you most like to? Let us know, in the Comments!