Greeting the Year Of The Goat in style
Posted on February 20, 2015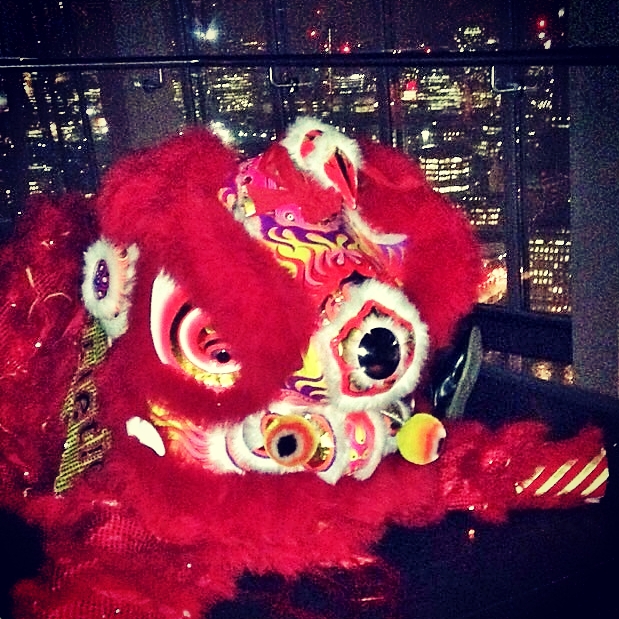 Thursday 19th February heralded The Year Of The Goat and we celebrated with over two hundred guests in colourful, noisy style.

A lion dance troupe performed throughout the restaurant, 'awakening' on the stairs before being greeted and welcomed in by restaurant manager Lee Keong and visiting first the Shanghai wing and bar and then the Beijing wing, taking in both a traditional offering of greens.
Throughout the evening, musicians performed traditional Chinese music, pausing of course for the riotous procession of the lion accompanied by booming drums to ward off the niān or evil spirits. Guests were able to join in with noisemaker hand-drums on their tables, where they enjoyed a very special 'Double Happiness' menu.
As well as being invited to help themselves from well-filled candy boxes at reception, guests were also all given a 'red pocket' containing a gift from us, ranging from a drink on their next visit to, in one table's case, their whole bill that night. All were also invited to tie a wish to our wishing tree which is a a popular presence all year round but made even moreso on this night by special 'Year of The Goat' wishing cards.
We were very happy to share this very important occasion with so many guests old and new, and wish them all and all of you kung hei fat choy!
You can see more photographs from the evening on our Facebook page and on Instagram.