Meet The Team – our new chef, Bing Luo
Posted on February 11, 2015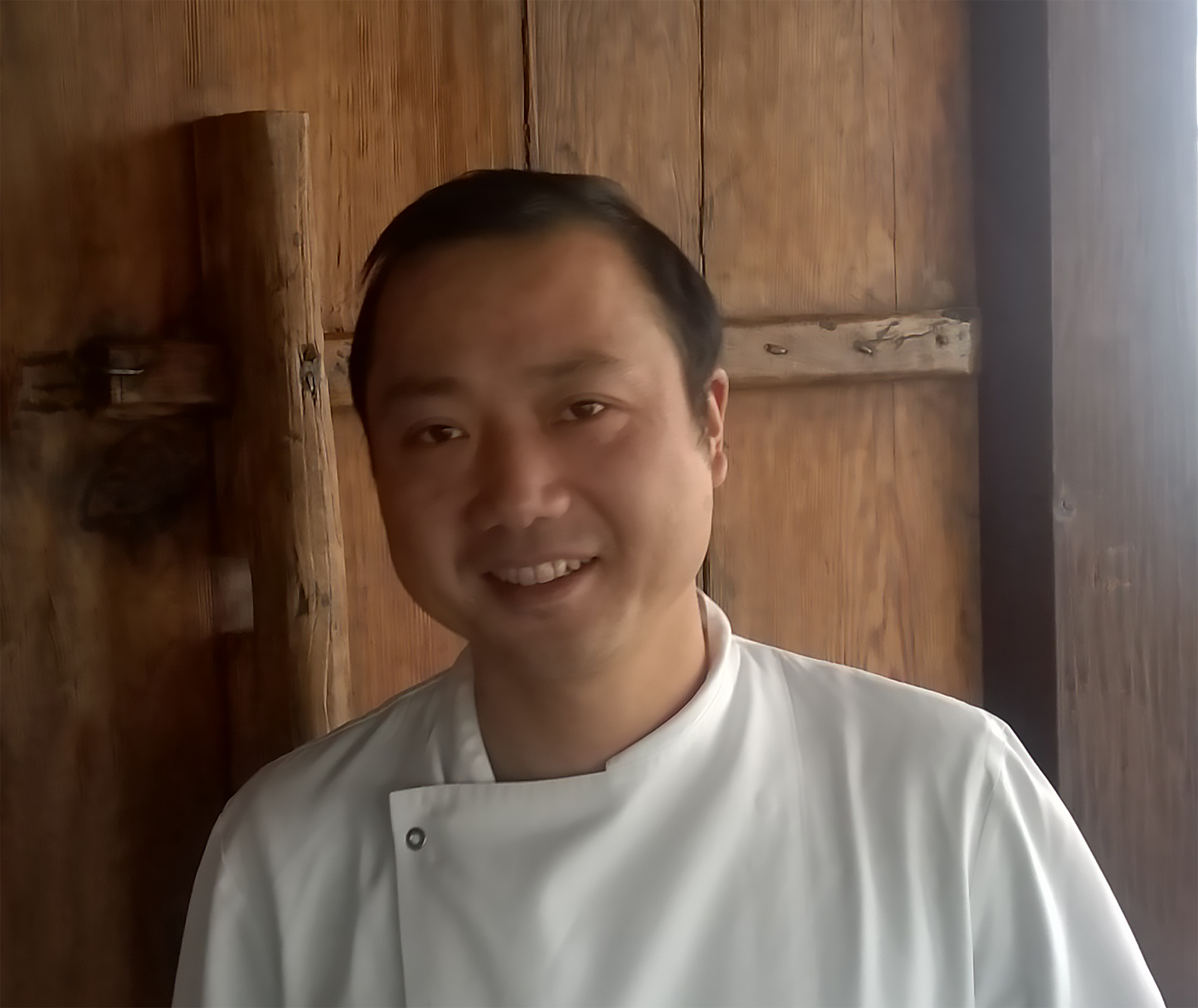 We are delighted to introduce a new head chef at Hutong, Bing Luo, who joined the team in January. Chef Bing will head up the kitchen ensuring that our existing menu continues to be delivered to the highest standards, as well as introducing new dishes in his own particular style to delight our guests.
At a tasting of some of Bing's delicious new dishes, which we will bring you more news of soon, we caught with our new chef to ask him a few questions.

Chef Bing, how did you become a chef – have you always been one or have you had other jobs?
I have indeed always been a chef. I was never an academic but I did always enjoy cooking for my family, back home in Chengdu, so I went to catering college and learnt many styles of cooking including south-east Asian, Sichuanese and Cantonese.
Where did you develop and refine your particular style?
I worked for Marriott Hotels in Chengdu for five years and learnt so much there. Previously I had only really cooked Chinese food – particularly Sichuanese and Cantonese – but here I was cooking for an international clientele so I learnt and developed a whole range of techniques, combining my style with that of the hotel to create new experiences.
What are your favourite ingredients to cook with and flavours to create?
I love Sichuanese food which is why I am so delighted to have joined Hutong! I like to use strong pepper and fresh ginger, onion and garlic, with dry spices. My favourite dishes to create are spicy seafood dishes, not curries but with interesting levels of spicing. My monkfish with pumpkin and mushroom soup is an example of this style.
Can you tell us what new dishes we can expect to see on the menu at Hutong?
I will be introducing at least eight new dishes in the coming weeks including the monkfish dish I mentioned, a take on the classic Kung Po lobster, whole crispy turbot with a citrus dipping sauce and a traditional twice-cooked Sichuan pork belly. Come and try them!
We will! Finally, what sort of food do you like to make for yourself at home?
I eat out a lot as I love exploring London's exciting restaurant scene, so when I am at home I just have something very simple, usually noodles.
Xiē xiē, Chef!