Mid-Autumn Festival Menu & mooncake
Posted on September 3, 2014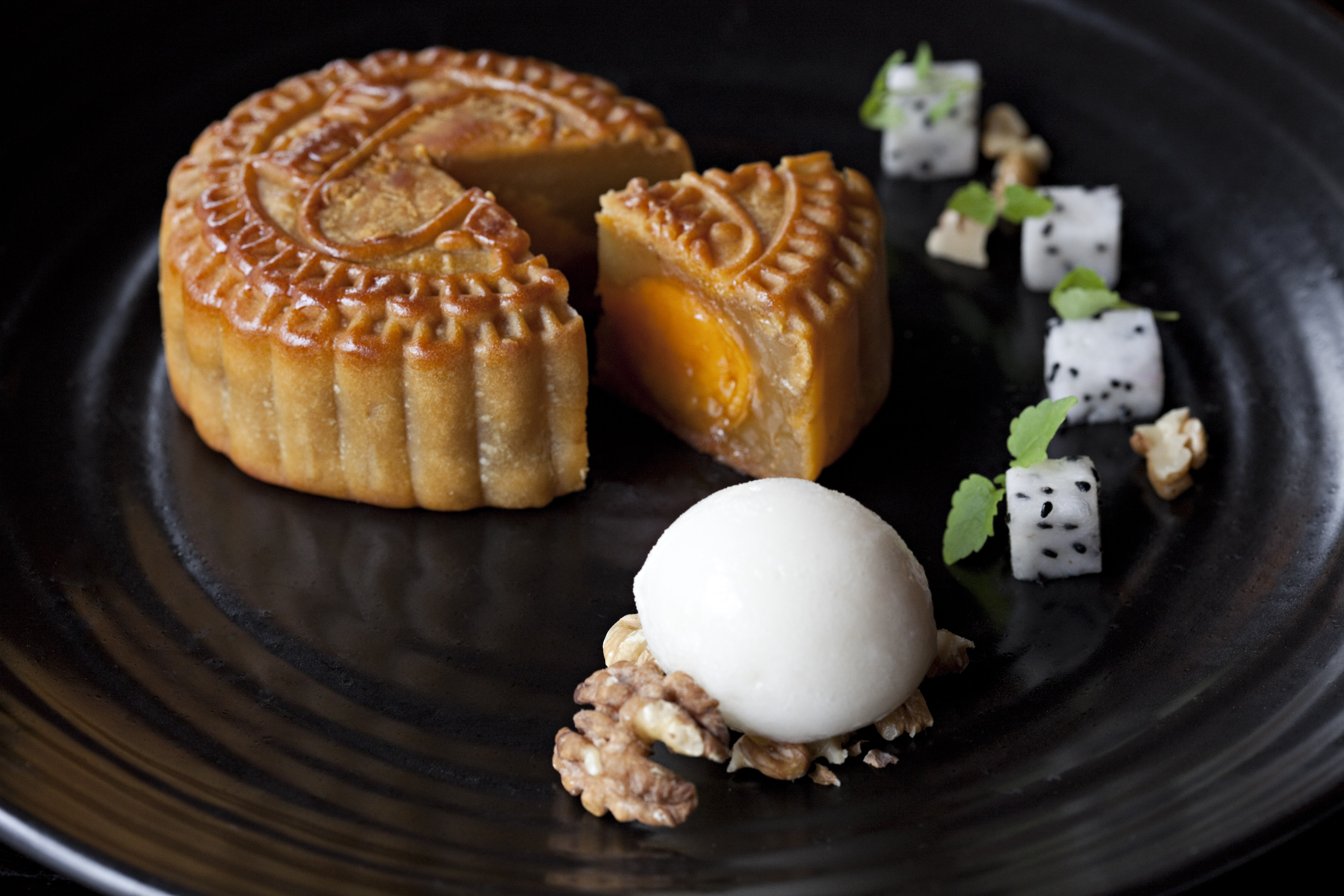 Mid-Autumn Festival is one of the most important Chinese festivals, falling on the 15th day of the eighth month in the lunar calendar during a full moon – Monday, 8th September this year.  Celebrating the legend of Chang'e, the moon goddess, and Houyi, the archer, Mid-Autumn Festival is a time for gathering, thanksgiving and praying.

To celebrate Mid-Autumn Festival we will be serving a special menu from Monday 8th September until Sunday 5th October, replacing the usual Signature Menu. The menu comprises three delicious appetisers, including Seafood dumplings in a spicy broth and Tossed buckwheat noodles in sour and spicy dressing, before a mouthwatering seafood course of King prawns with Sichuan chilli and ginkgo nuts.
Then follow two meat dishes: Sichuan-style double-cooked Iberico pork loin and Stir-fried beef tenderloin with soy and garlic sauce, all accompanied by egg-fried rice with spring onion. It is a true banquet, perfect for the celebratory spirit of Mid-Autumn Festival as well as being an exploration of our unusual and innovative Chinese cuisine.
The menu concludes with mooncake, a Chinese bakery product traditionally offered between friends or at family gatherings during the Mid-Autumn Festival. Our mooncakes are made from lotus seed paste, surrounded by a thin pastry crust with two salted egg yolks in the middle. Usually eaten in small wedges accompanied by Chinese tea, ours are served with a fragrant lychee sorbet.
To complete the experience, guests can also choose to order a drinks pairing which includes lunar-inspired cocktails with appetisers and dessert and a glass of Chinese wine with the seafood and meat courses. We will explore this wonderful accompaniment in a separate post next week!
The Mid-Autumn Festival Menu is available at lunch and dinner from Monday 8th September to Sunday 5th October 2014 inclusive and is priced at £68 per person. To experience this special celebration menu, please visit the About Us page to book your table – there's no need to specify that you wish to order this or any particular menu as you'll be given all our menus to choose from on the day.