New 'Chilli Connoisseur' Menu
Posted on October 30, 2014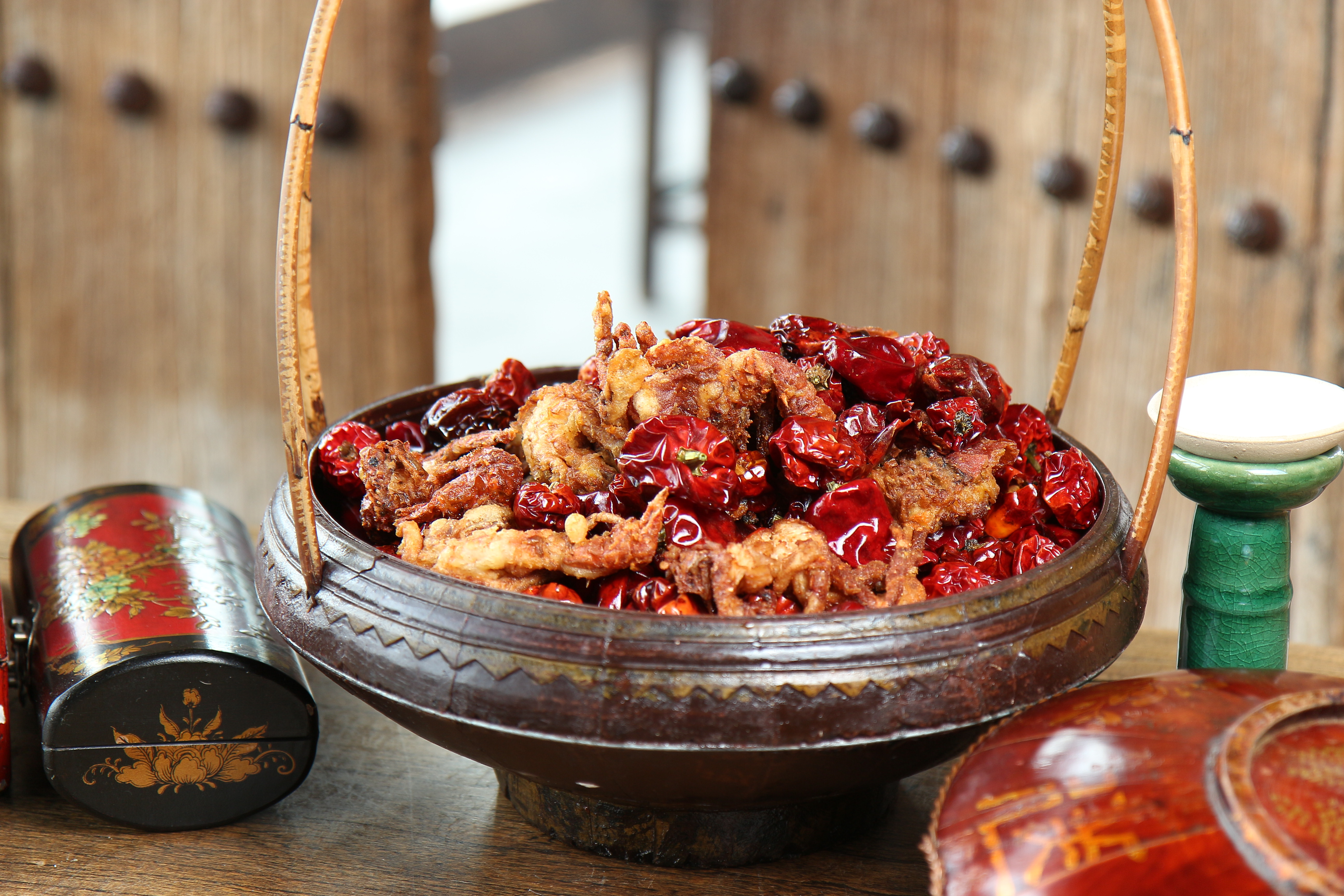 On Monday 3rd November we are introducing a new Chilli Connoisseur menu, designed to delight diners who appreciate the varied, complex and nuanced use of chilli in northern Chinese cuisine. Each dish of the five-course menu features different varieties and preparations of chilli, showcasing the different styles and levels of heat given by fresh, dried and powdered chillis as well as chilli oils and pastes.

The menu starts with Abalone and seafood spicy salad, in which the fruity heat of shredded fresh red chilli complements tender sliced abalone, or sea snail, a highly-prized delicacy. Dressed in sesame oil, rice wine and chilli oil with fresh coriander, this salad awakens the palate for the dishes ahead.
Following this comes our signature Red Lantern, crispy soft-shell crab tossed with dried lantern chillis, which ensures the crab takes on the aromatic spiciness rather than the heat, perfectly complementing the natural saltiness of the crab. The centrepiece of the menu is Grouper fillet in Sichuan chilli broth, which has a fiery, peppery heat from pickled green chilli. The vibrant orange-red broth is also enlivened by Facing Heaven chilli powder, dried Lantern chillis and fresh red chilli.
The menu is completed by Lotus root fried in Ma La chilli sauce and Hutong's seafood spicy rice. Ma La (which translates as 'numbing hot') chilli oil creates an exhilarating tingling in the lips as diners enjoy the crunchy fried roots.
Available from 3rd – 30th November priced at £49 per person for a minimum of two people, the Chilli Connoisseur menu is also highly-recommended for diners who wish to discover the wonder of chilli and become connoisseurs themselves!
To book your table for the Chilli Connoisseur Menu please visit the About Us page – there's no need to specify that you want this or any menu, you can just let us know on the day.