Delights of our Mid-Autumn Festival menu revealed…
Posted on September 3, 2015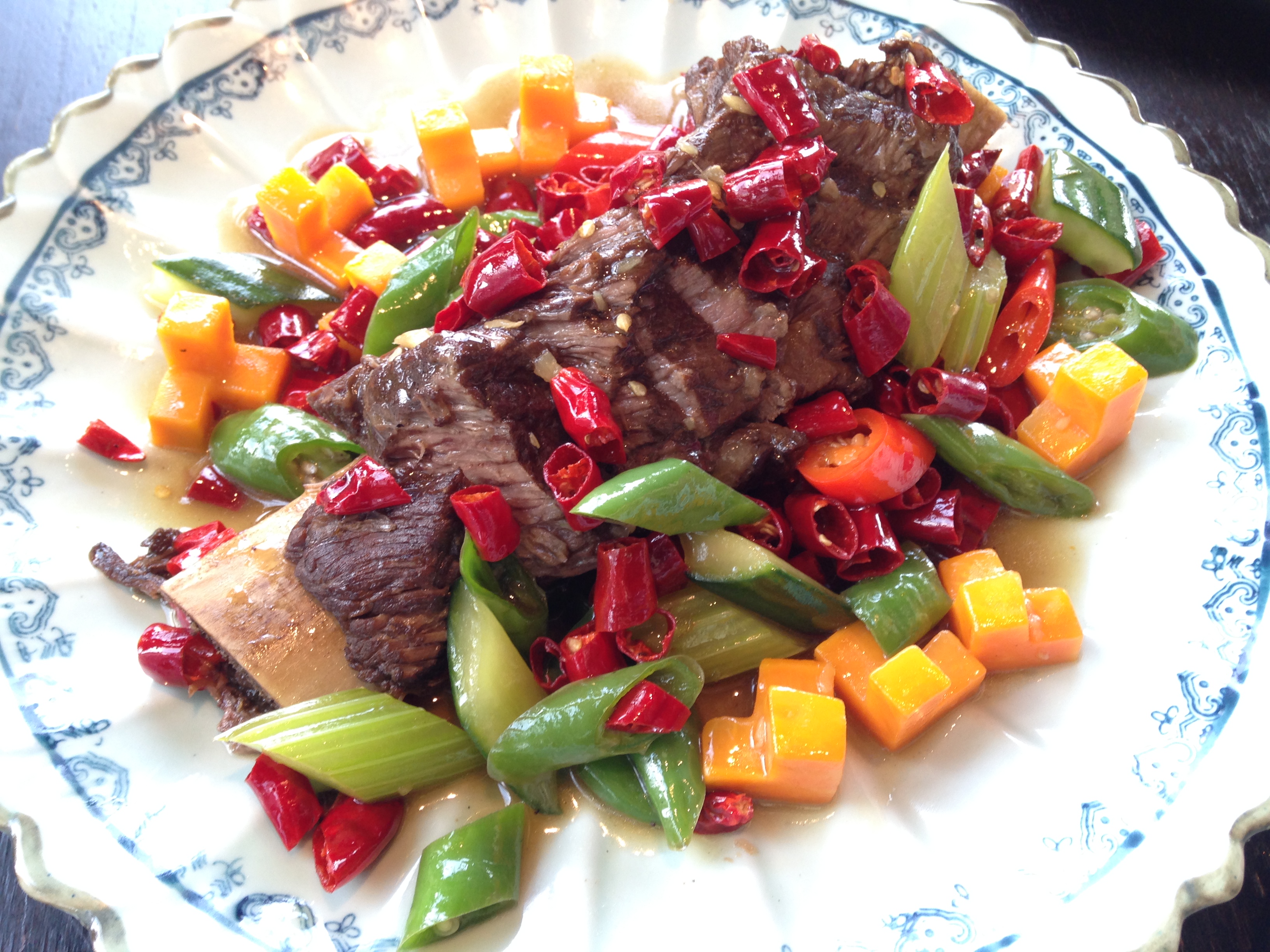 Our special menu celebrating Mid-Autumn Festival will be available at dinner from next Monday 7th September and we are excited to bring you details of the delights we have in store!

Head chef Bing Luo has created an eight-dish menu which begins with two delicious cold appetiser – braised cuttlefish salad, where the fish is presented in thin ribbons and tossed with Sichuan pepper to add heat and coriander for fragrance, and wilted spinach with Sichuan ginger sauce and toasted sesame.
Two seafood dishes follow; our signature Red Lantern crispy soft-shell crab tossed with dried lantern chillis and a spectacular new dish of whole deboned turbot served in classic spicy sauce. A meat course, beer-braised short-ribs, provides complex spicy and sweet flavours, the succulent beef falling off the bone.
Vegetable dishes of courgette stuffed with minced chicken and stir-fried seasonal vegetables and garlic complete the savoury offering; the menu concludes with mooncake, the special food of the Mid-Autumn festival, its circular shape symbolising family reunion. Bing has created a sweet and unusually delicate taro-filled version with a crisp pastry shell.
The Mid-Autumn Festival menu is priced at £66 per person, or £100 per person with an optional wine and cocktail pairing which we will share details of next week, and is available from 7th – 27th September 2015 at dinner.