Flexibility at a fixed price – our great new dim sum lunch menu!
Posted on February 12, 2014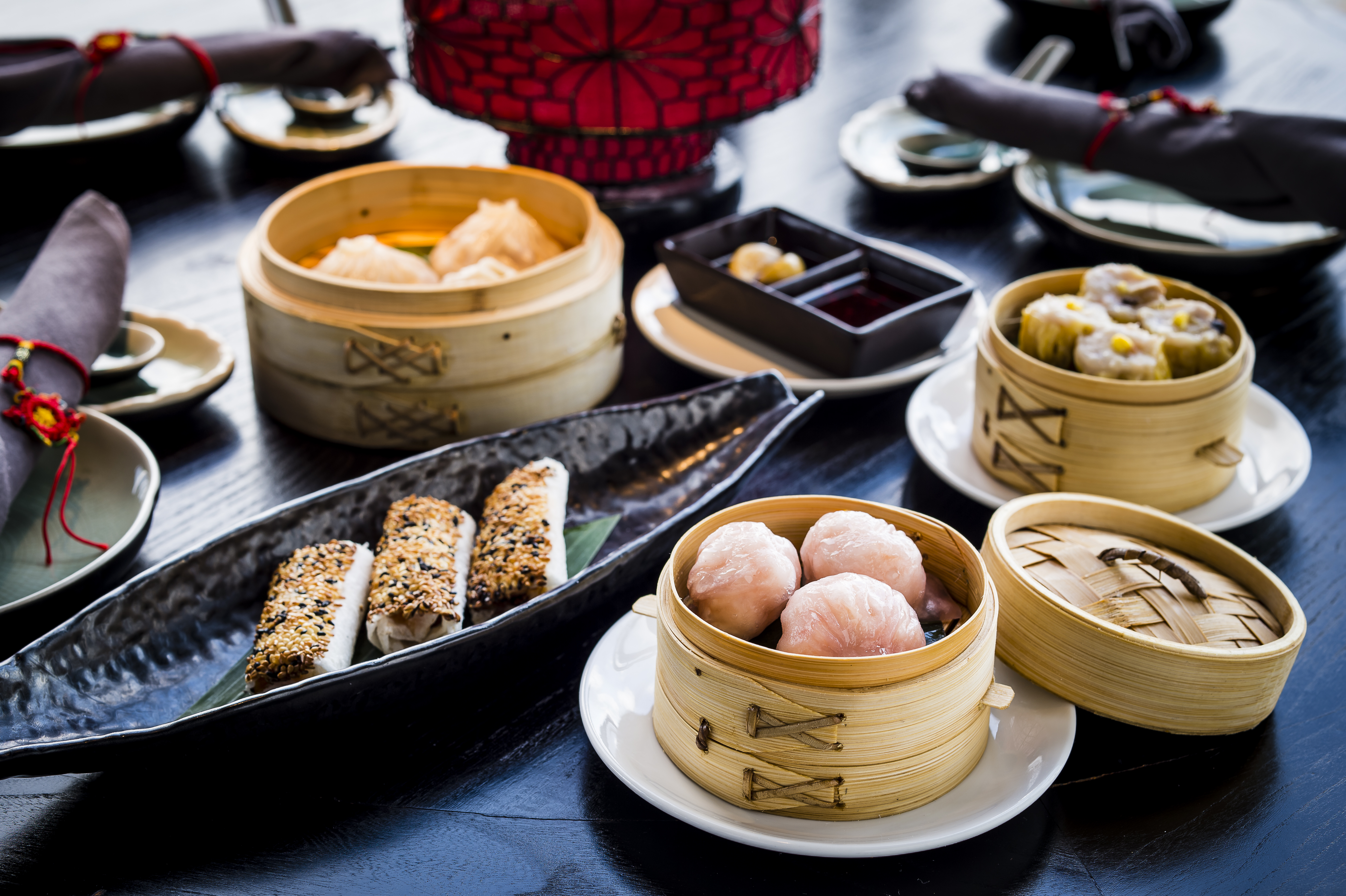 Delicious dim sum, freshly made-to-order by highly-skilled chefs, have formed part of our menu at Hutong since we opened. Our extensive selection of steamed, fried or baked dim sum includes such classic dumplings as Shanghai-style xiao long bao (pictured above, top left), Crispy shrimp rolls with thousand-year egg (centre left) and Baked Wagyu puffs.

Now guests joining us for lunch from Monday to Friday can enjoy the flexibility of ordering from the full dim sum menu with the added convenience of a fixed price: any five savoury dim sum can be chosen for one price of £28 per person.
Guests can still of course order fewer – or more! – dishes, at the individual portion price, and also order from the a la carte and dessert menus should they wish to further augment their feast. The full dim sum menu will still also be available at weekend lunchtimes but the fixed price will not apply. We hope that you will join us to discover our superlative dim sum for yourself soon! For opening hours and to book please visit our About Us page.
From Wednesday 9th April until Tuesday 15th April you can win a dim sum lunch for two at Hutong just by telling us in the Comments how many dim sum dishes are included per person for £28? Include your Twitter @name in your comment and make sure you're following us on Twitter so that we can contact you by direct message on Wednesday 16th April if you're the lucky winner!
Update 16/04/14: Thank you to everyone who entered the competition. The answer was five, and the winner was Rax Lakhani – congratulations!