Head Chef Bing cooking Sichuan pickled chilli scallops
Posted on May 20, 2016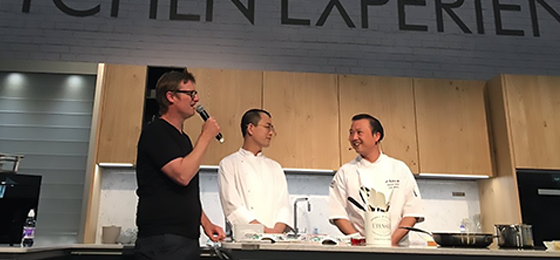 Earlier this month Head Chef Bing Luo was on the Kitchen Live stage at Grand Designs demonstrating one of his favourite dishes, Sichuan pickled chilli scallops.
Scallops are one of Bing's favourite ingredients, but the recipe is versatile depending on your preference – you can use shellfish, fish, pork, stir-fried tofu or root vegetables.  This also means that you can make a large batch of the sauce and keep in the fridge for a few days.
A question Bing addressed at the demo is one that gets asked often – what is distinctive about Hutong's dishes? Bing explained how Chinese cuisine is divided into four regions, each with their own unique flavours – East is sour, West is hotter, South is sweeter and the North is stronger.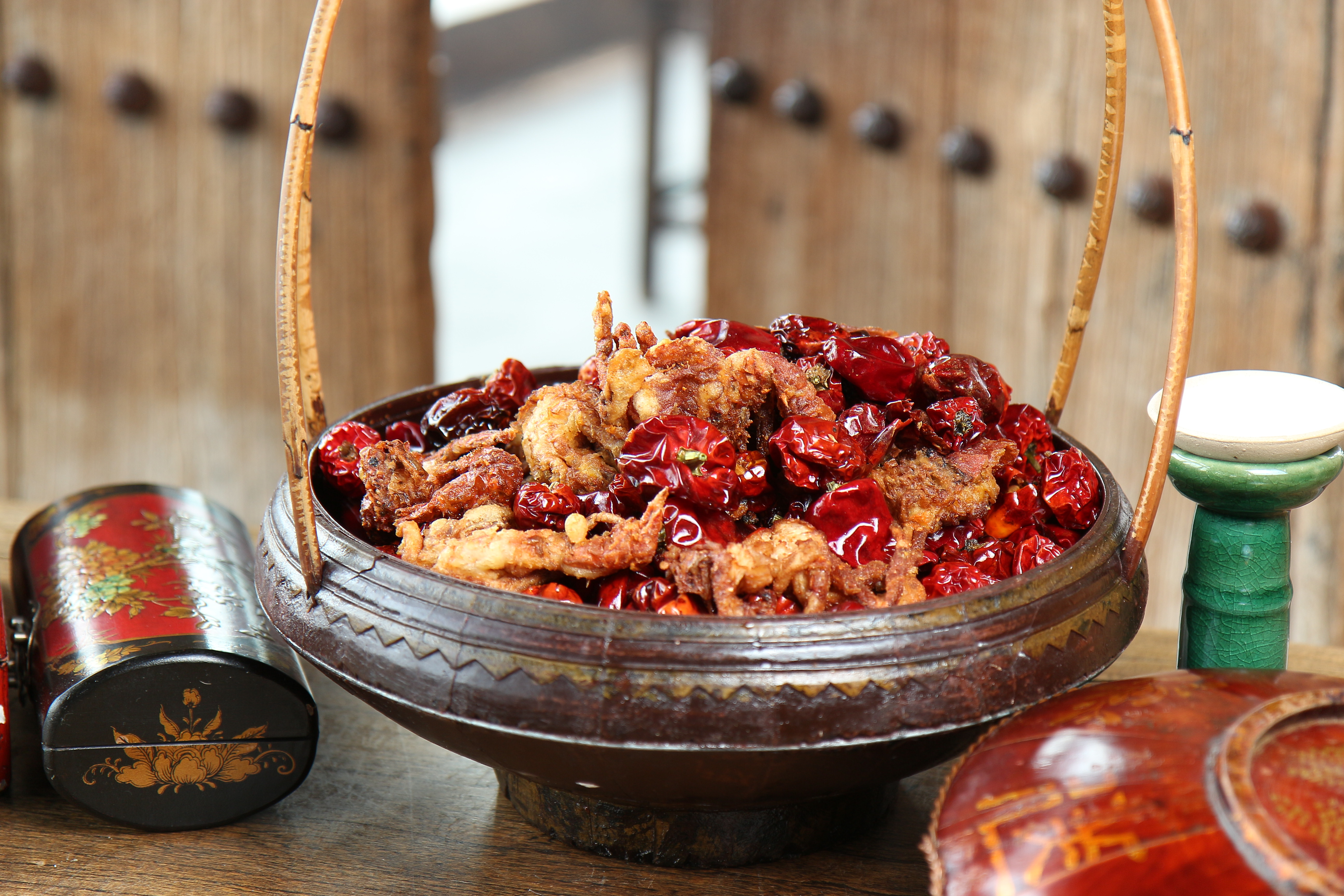 Hutong is Northern Chinese and Sichuan cuisine and the dishes have strong, rich flavours often with the heat of Sichuan peppers. Our signature dishes such as Red Lantern, a crispy soft shell crab, and the crispy de-boned lamb are classic examples of this style of cooking. The Hutong kitchen is organised and run in a traditional Chinese manner with four sections – cold starters, wok, dim sum, and a prep section – to allow for the unique needs of cooking Northern Chinese food.
Bing is originally from Chengdu, the capital of Sichuan, therefore this dish is close to his heart and he enjoys it particularly spicy. But if you don't have the temperament for spice, it is easy to tone it down with less pickled chilli, and still have a balanced dish. Bing had a few tips for the audience at Grand Designs about cooking Chinese food, such as using balsamic vinegar instead of black Chinese vinegar – but warned that balsamic vinegar is sweeter so you would need to use less sugar elsewhere in the recipe. The key to Chinese recipes is to ensure balance, therefore it is equal measures of sweet (sugar) and sour (vinegar).
Lastly Bing plated his dish with asparagus, which are in season at the moment, because they remind him of all the bamboo at home in Chengdu.
Watch Bing's demo to learn to cook this dish at home.