Kung Po-style lobster – a classic dish revived
Posted on April 10, 2015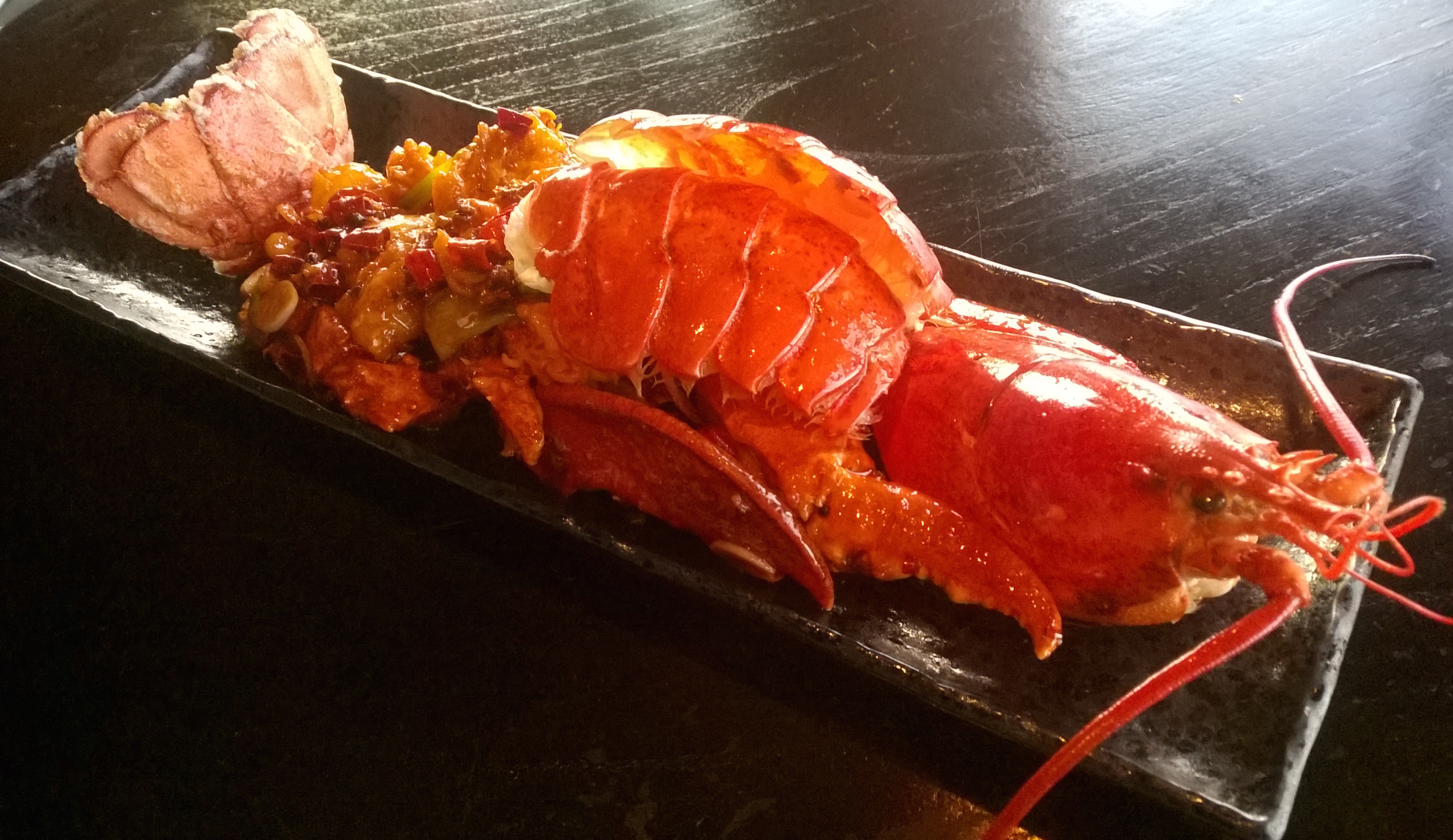 A dish sure to become as talked about as our famous Roasted Peking duck and signature Red Lantern soft-shell crab is chef Bing Luo's spectacular new Kung Po-style whole lobster with Sichuan pepper, diced onion and cashew nuts. A classic of Sichuanese cuisine, Kung Po is more usually made with chicken or sometimes with prawns – a dish also available on our a la carte menu – but it is rare indeed for it be made with lobster.

Bing first cooks a large whole lobster before breaking it into pieces and stir-frying them with sugar, chilli oil, diced onion and bullet chillis – named after their distinctive shape. The resulting spicy-yet-sweet stir-fry is then placed on a long dish, garnished with whole cashew nuts (a luxurious alternative to the more traditional peanuts) and decorated with the head, tail and claws so that the lobster appears to be whole, yet is ready to eat!
While Kung Po (also written as Kung Pao) is well-known and loved as a style of cooking, the origins of the name are not so well-known. It in fact derives from Ding Baozhen, an esteemed 19th century governor of Sichuan province whose title was Kung-pao or 'Palace Guardian'.
Reflecting Bing's insistence on only using the very best lobster available, the dish is offered at market price – when you visit please ask your waiter who will be able to advise of today's price.