Meet the Team – Francesco Turro
Posted on July 13, 2016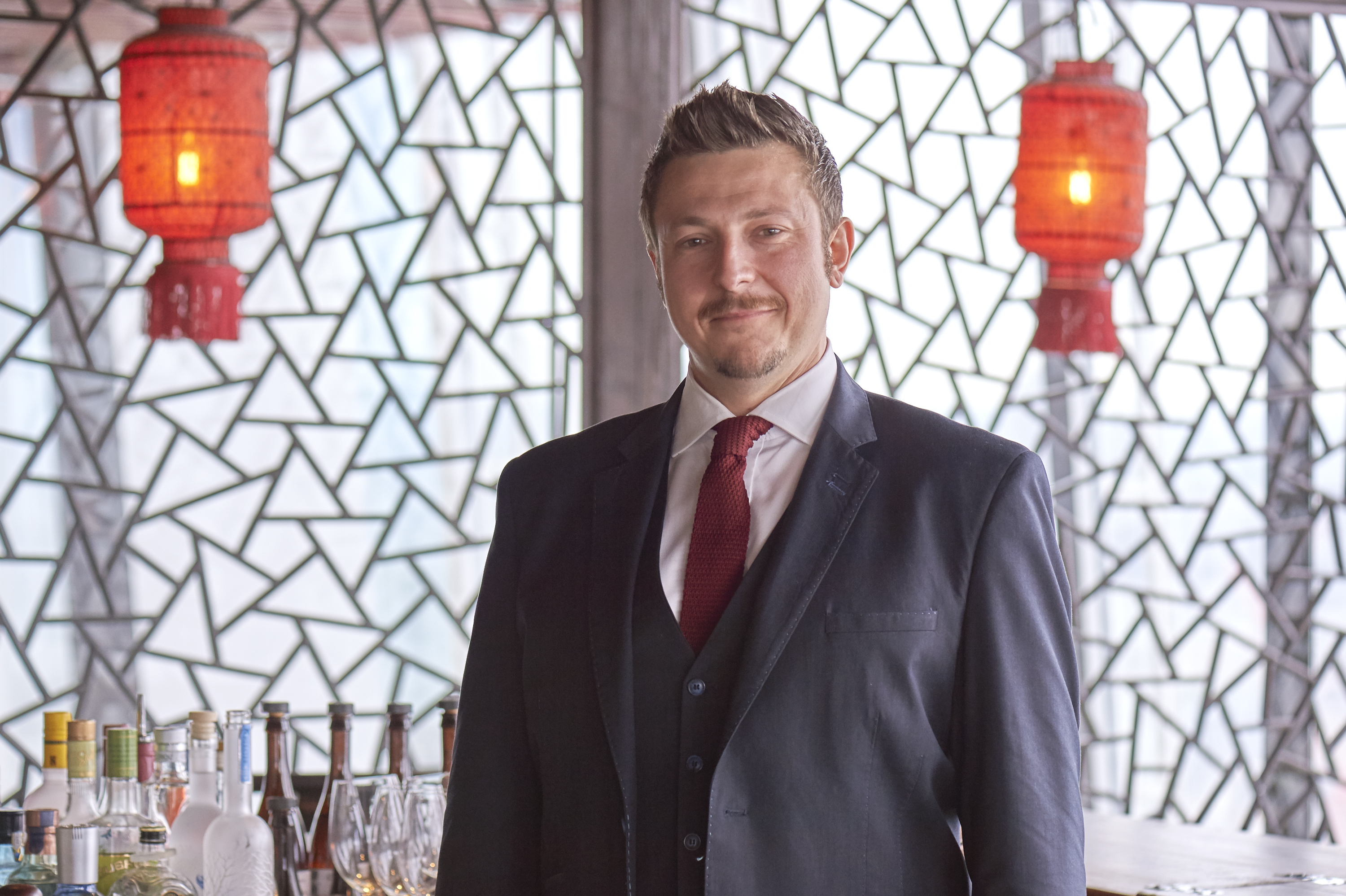 For our latest 'Meet the Team' we spoke to Francesco, our new Bar manager for Hutong. We found out what inspires him, how he got to where he is, and his favourite places to go on his days off.
Francesco, how did you begin your career as a bartender?
Whilst I was studying in Italy, I was working part time in the kitchen of a restaurant. One evening one of the bartenders cut himself and was unable to work, and I got thrown in behind the bar to cover the busy night. I loved it. I loved the contact with people, the music, the environment. It felt like being on a stage.
For three months, after I finished my shift in the kitchen, I would work behind the bar – for free! I then changed course and took a professional hospitality courses in Italy.
You have worked in America and Australia, what took you to these countries?
Myself and two friends, waiters, decided that it would be fun to go to New York and see what the scene was like over there. I ended up staying for over a year and studying English – it was school during the day, and bartending at night. I was working at a restaurant in Upper East Side that was very civilised and lovely, but for Sunday Brunch we had a DJ and people would end up dancing on table tops – it was amazing!
New York was great, my school was on Times Square, which is this fantastic melting pot of people, but it was tiring. After a year and a half I went back home to Italy for awhile, and then the same friends put forward the idea of Australia, and off we went!
In Australia you worked in a couple of bars that also had amazing views across the city, do you enjoy working at heights?
Yes, I worked at the Summit Restaurant, where the bar the Orbit bar, was set in the middle of the restaurant, and had 360 degrees views overlooking Sydney. Then I was at Blu Bar at the Shangri-la Hotel in Sydney, where you could watch the sun set over Sydney – we used to say you could see seven layers of blue in the sunsets.
It's great to work in beautiful locations and be able to look over the city you're serving to.
How does Sydney and London differ, in terms of cocktail style?
It's very creative in both places, just in different ways. The last place I was at in Sydney was Zeta bar, which had an amazing cocktail list, and for them it was all about the 'wow factor'. After Sydney I came back to London I worked at Hix bar and with Nick Strangeway. His philosophy was about what was in the glass, creating drinks that people could enjoy with each other, there didn't need to be a show. It was very classic drinks, 1930s style cocktails.
I was looking for somewhere to be that I could learn, and HIX with Nick Strangeway was a perfect place for that.
What does being a bar manager mean to you?
To me it is all about the guest. Making drinks that makes the guest happy. It isn't about how amazing you are as a showman, but rather knowing how to give hospitality. The best response is when a guest asks for the same again!
After leaving Hix, I opened Milk and Honey, which I would describe as being a 'ego free' bar, because it was about the guest. It was here that I really learnt the art of hospitality.
What do you think is the secret to your job?
To not take yourself too seriously, but do take the job seriously. We are here for the guests. If someone wants the most expensive whisky or a beer and a shot, they should be served with the same elegance and service.
I do believe we are here to share our knowledge with guest, but we are not here to 'teach'.
What to do you do on your days off?
Cooking! At HIX I was exposed to a lot of British food and I really enjoyed that, so I tend to cook 'English' food with an Italian twist. For example, an oyster and ale pie with oregano.
And of course, I like going out and trying to eat at as many different places as possible.
Where do you like to go to dinner?
Recently I went to Fera, I thought that was great, and really interesting. I often go to Ivy Chelsea Garden, because it's close to where I live.
Social Wine and Tapas is a favrouite, I also trained as a sommilier therefore I like to try new wines and at Social Wine and Tapas, I know I will get something interesting!
Where do you recommend going for a drink?
I used to work at Luggage Room, and that is a beautiful bar! My favourite at the moment is Scarfes Bar in Rosewood Hotel. It's a warm, wooden room, with a fire and has Scarfes' caricatures on the wall.
What is your favourite drink?
Gin martini, very wet, with Tio Pepe sherry and olives.
Or a very good tequila on the rocks.