Our Double Fifth taste adventure continues
Posted on June 11, 2015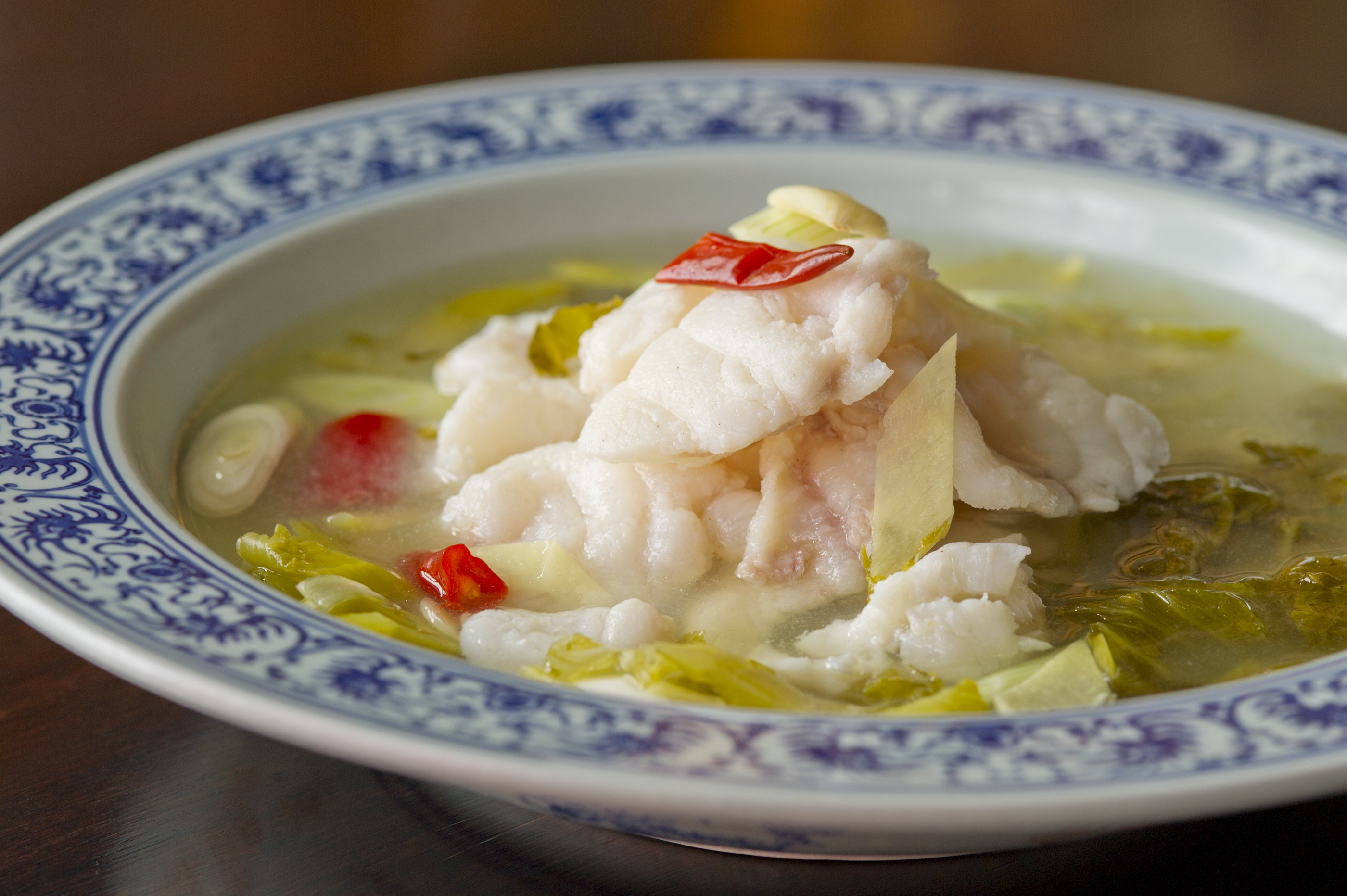 The Double Fifth menu, which will be available from next Monday 15th June, explores the five tastes over five courses. One of the most intriguing dishes will be this one, representing sour – Monkfish fillet in sour broth.

Robust monkfish pairs perfectly with a rich golden broth made sour by long-marinated pickled vegetables. Enlivened with white pepper and fresh chilli, the dish is piquant and spicy, and will provide an interesting contrast to the saltiness of the Sea-salt baked chicken which precedes it, and Braised silken tofu with mixed mushrooms which follows.
Priced at £58 per person for five courses and additionally including the traditional zongzi rice dumplings eaten to commemorate the Dragon Boat Festival, the menu will be available at dinner from Monday 15th June until Sunday 28th June. Join us for this fascinating exploration of taste!