Summer in the city with our Hainan Island cocktail
Posted on June 8, 2016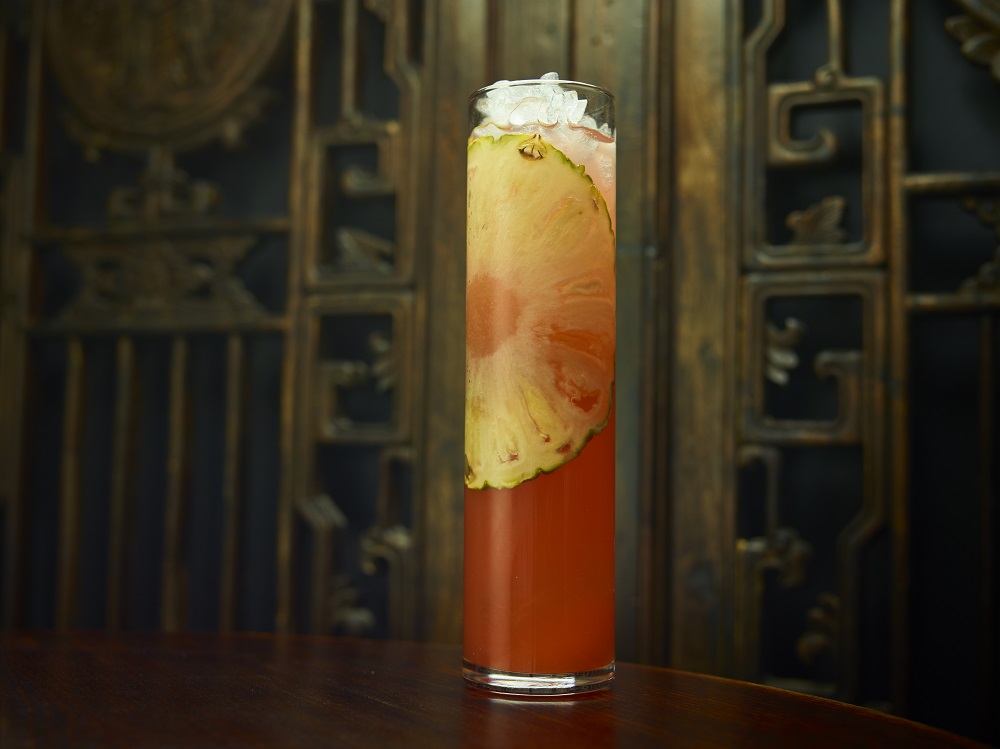 The sunshine is back – fingers crossed it stays! Summer in the city of London can be a wonderful time of walks along the South Bank, visiting food markets, sitting in Hutong and looking over the City. Our Bars manager Francesco Turro has tweaked the recipe for our Hainan Island cocktail, a perfect drink for a summer's day, so that you can make it at home, and in a way that it can be shared with friends.
Our cocktail Hainan Island is named because its refreshing nature conjures up island holidays, in tropical locations. Hainan Island is an island off the coast of Southern China, and is a popular holiday spot with white sand beaches, beautiful scenery and a warm climate all year round.
This cocktail is a twist on the classic Mary Pickford, a drink that originated in the prohibition era of the US that used white rum, pineapple juice and maraschino cherry liqueur. Francesco has combined this classic cocktail with influences from the Hutong kitchen. Each cocktail on the new cocktail menus highlights one of the spices used in Northern Chinese cooking, Hainan Island combines the citrus-y notes of coriander spice with watermelon. By shaking these two ingredients with pineapple juice, maraschino liqueur and Diplomatic blanco rum, Francesco has created a refreshing drink with depth and balance – summer in a glass.
Hainan Island
300ml Pineapple juice
90ml Luxardo Maraschino Liqueur
60ml Lemon Juice
300ml Diplomatico blanco
100ml Watermelon syrup
Handful Coriander leaf
Method: Add all together in a large punch bowl and stir well!
Watermelon syrup: 100ml of watermelon juice and 100grams of caster sugar – stir till it is all sugar dissolved.  If you don't have watermelon juice take a fresh watermelon, cut it in half and scoop out the flesh, and muddle in a container, strain the pulp through a sieve to get pure watermelon juice.
Tip: With the hollowed out half of the watermelon, cut the bottom to create an even surface and use as punch bowl.
We would also recommend adapting the recipe for our Mongolian-style rack of lamb for the BBQ, to go with your Hainan Island cocktail!