The Hutong Anniversary Cup is won!
Posted on July 2, 2014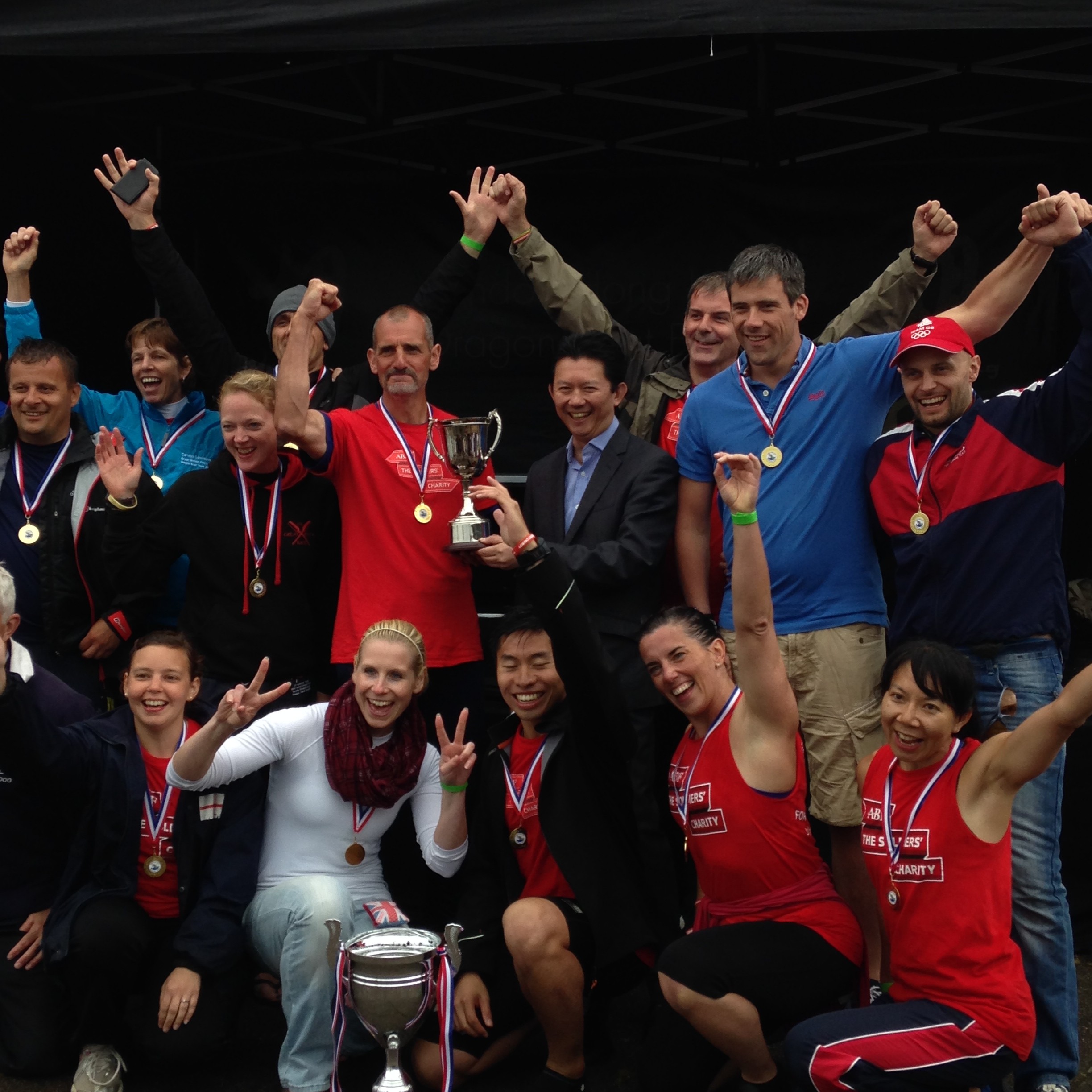 Thousands of spectators turned out on Sunday 29th June to enjoy the colourful spectacle of the London Hong Kong Dragon Boat Festival – and we were among them. Not just to watch though – we were also there to present the Hutong Anniversary Cup for the very first time!

The Dragon Boat Festival is an ancient Chinese tradition dating from the death of the revered poet Qu Yuan in 278BC, during what is known as the 'Warring States' era. So bereft was Yuan on hearing that his state had fallen to the enemy that he committed suicide by wading into the Miluo River; desperate villagers took to their boats to try to save him and ever since, boat races have been held on and around the anniversary of his death to commemorate these attempts to save him.
To celebrate our first anniversary of opening at The Shard on 26th June 2013, we agreed to sponsor the Hutong Anniversary Cup, for the next three years, to be presented to the team recording the fastest race time throughout the day of the London Hong Kong Dragon Boat Festival. There was fierce competition – fitting of such a heroic occasion! – and the winners were the 'GB Premiere' team who received the cup from our general manager, Mr Tony Chan.
A wonderful family day out, the Festival, held at the London Regatta Centre, included an Asian food festival and live entertainment including a traditional Chinese lion dance and martial arts demonstrations. But the main focus of course were the boat races, keeping alive a legacy almost two millennia old.
We would like to thank the London Chinatown Lions Club for organising a wonderful event, and for giving us the opportunity to celebrate our anniversary in such a memorable way. We hope to see you and your family and friends next year – either spectating or perhaps even on the river, racing to win the Hutong Anniversary Cup!