Celebrating Yuan Xiao, the Lantern Festival
Posted on February 26, 2015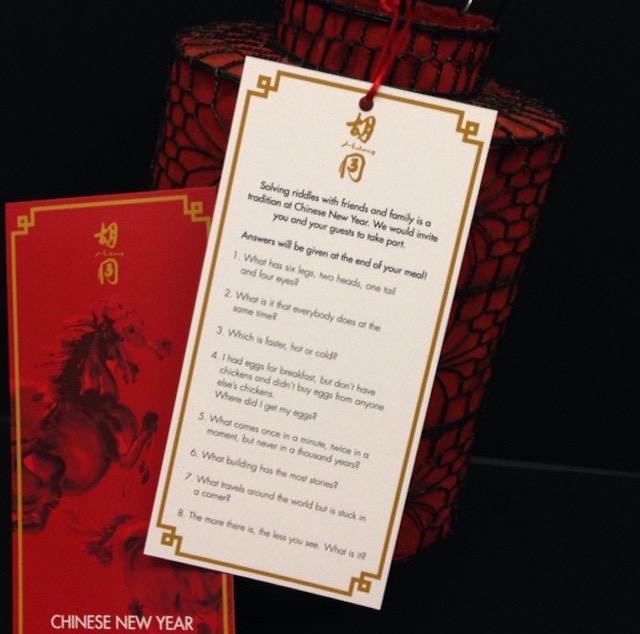 Following on from our spectacular celebrations of Chinese New Year last week, next week we will be marking the last day of the festivities by observing the tradition of the Lantern Festival or Yuan Xiao (元宵).

Not to be confused with the Mid-Autumn Festival, known in some parts of the Far East as Lantern Festival, Yuan Xiao is celebrated on the fifteenth day of the first month in the lunar calendar – this year, Thursday 5th March.
Yuan Xiao sees children and their families hanging brightly-lit lanterns, usually red (the colour of good fortune) outside their homes symbolising letting go of the past year's events and looking forward to the new one. It is also traditional to solve riddles tied to the lanterns.
At Hutong we will be marking the occasion at dinner on 5th March by tying riddle cards to each of the red lanterns which adorn every table, for guests to enjoy solving during their meal. Answer cards will be provided offering an opportunity to enter a draw to win a weekday lunch for two.
Regardless of how many riddles your party solves – and some are fiendishly difficult! – everyone will be offered a sweet treat from the traditional candy box. We hope that you will join us for this fun end to our celebrations of the Year of The Goat.