Delicious deep-fried deboned turbot
Posted on April 17, 2015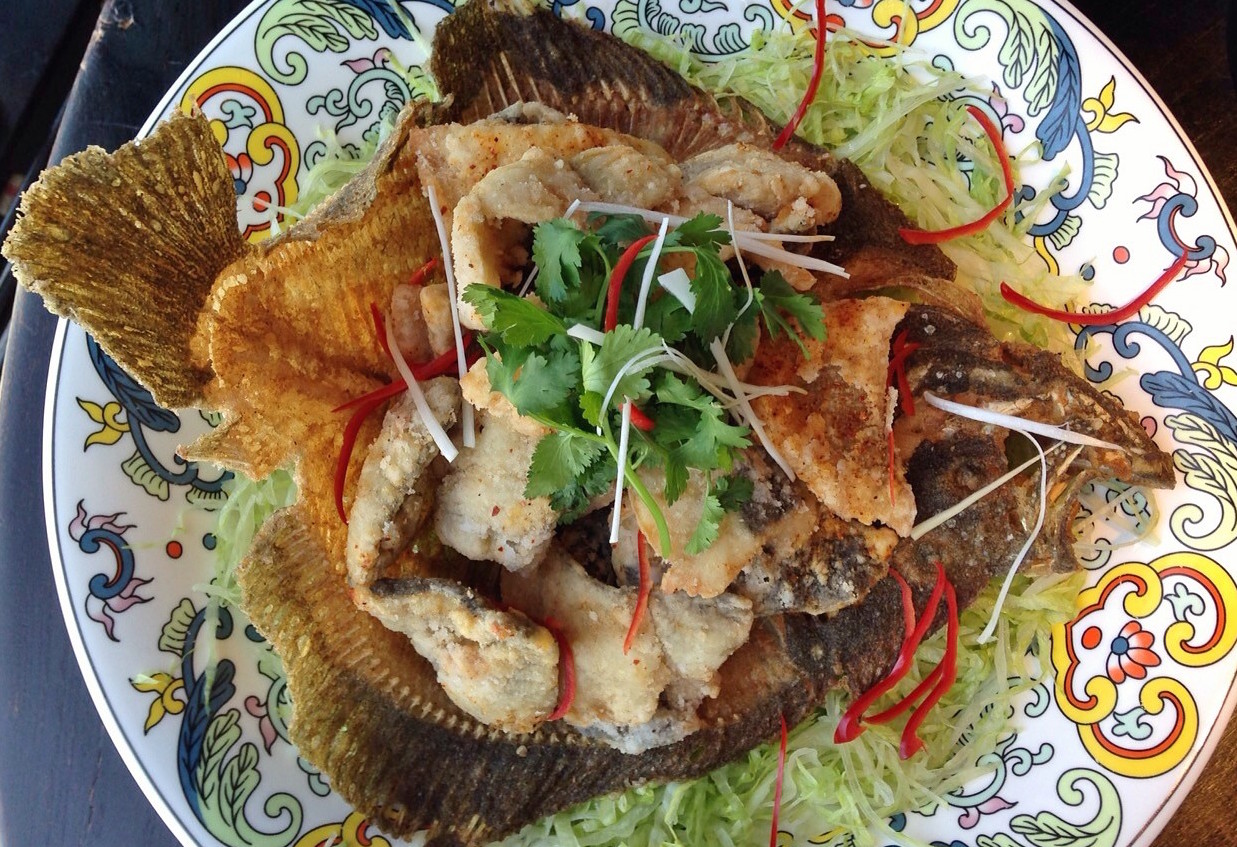 Last week we introduced one of chef Bing's striking new centrepiece dishes, his decadent Kung Po lobster. This week we present another, his delicious Deep-fried deboned turbot with citrus dressing.

To prepare this dish Bing fillets a whole large turbot and dusts the fillets in a blend of cumin and spices, a tribute to the influences of Islamic cuisine on cooking in northern China, and deep fries them to give a slight crispness to the exterior while retaining soft flavoursome flesh. The rest of the fish, which keeps its shape, is lightly battered and fried, to produce an impressive serving vessel for the fried fillets!
The dish is served with an unusual dipping sauce, a blend of sharp pomelo segments and dark soy sauce, which together create a sauce that is both fruity and savoury, flavours which beautifully complement the spice of the turbot. Whole fish dishes are especially popular in China at family celebrations and festivals and we are sure that Bing's Deep-fried turbot will make a very welcome addition to any table.
To view the menu with all of Bing's eight new dishes and to book, please visit our website.