Discover guaiwei, Sichuan's 'exotic taste'
Posted on August 7, 2015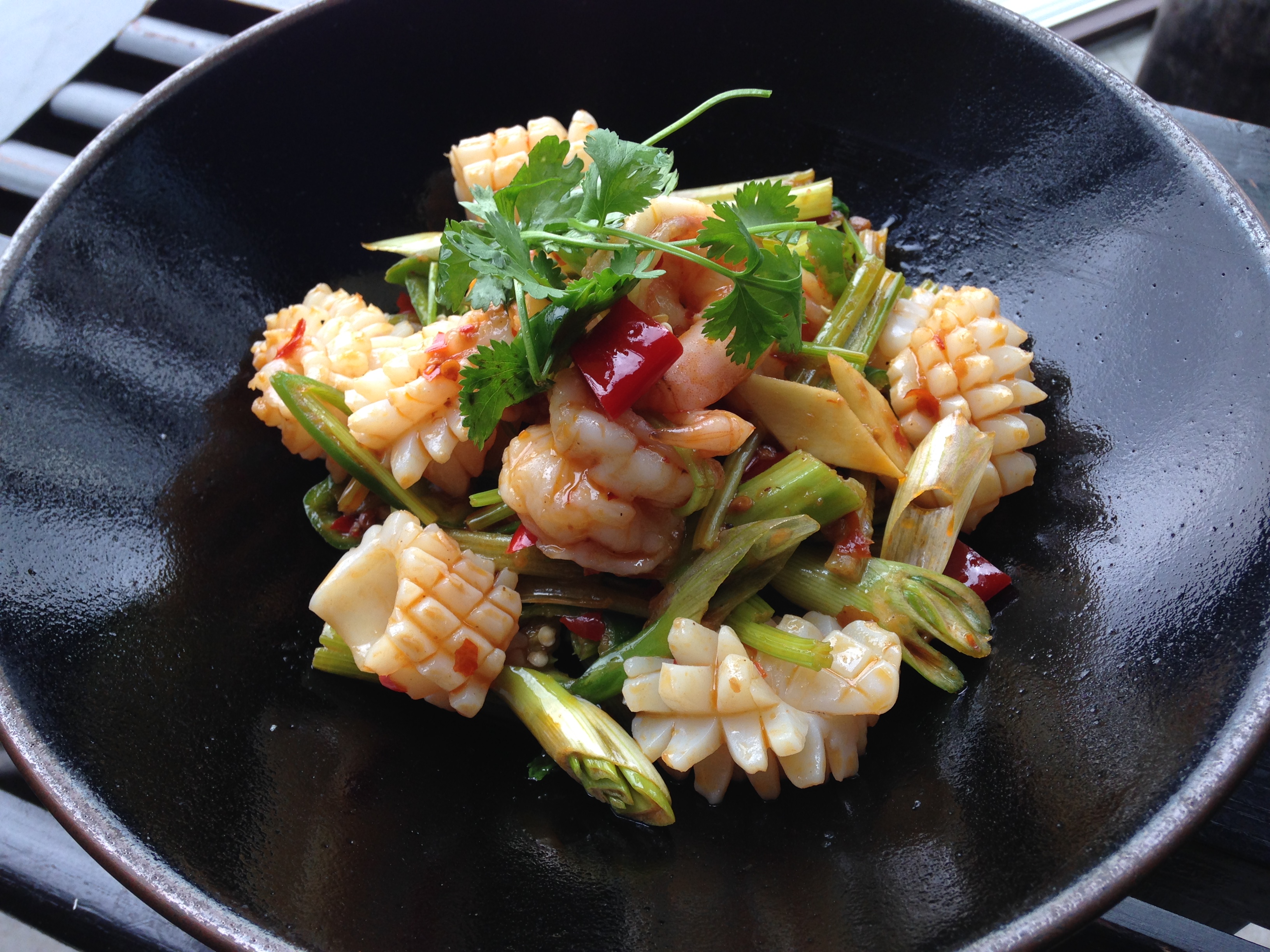 Since introducing our new set lunch menu, one dish has been causing particular interest – the Guaiwei prawn and cuttlefish in pickled chilli sauce. Exhilaratingly spicy but at the same time rich and sweet, the dish offers diners a rare opportunity to experience guaiwei – the so-called 'exotic taste' prized in Sichuan cuisine but virtually unknown outside of it.

Essentially a combination of Sichuan cuisine's renowned ma la spicing with the more fragrant yuxiang sauce, guaiwei is a complex layering of flavours which makes any dish it is used in quite unlike any other. It combines piquancy (in our version, from pickled chilli), saltiness and savour from soy sauce, sugar's sweetness, sourness from black vinegar, the richness of sesame and finally the heat of Sichuan pepper.
For this dish, our head chef Bing Luo – who hails from Chengdu, the capital of Sichuan province and is especially adept at his home region's cooking – has created a guaiwei sauce and added to it beautifully scored and poached cuttlefish, large prawns and Chinese celery, finishing the dish with fragrant coriander and pickled and fresh chillis.
Because guaiwei is such a specialised technique it is rare to see it on a menu outside of Sichuan so our Guaiwei cuttlefish and prawns  - only available on the set lunch menu – presents an almost unique opportunity to experience this highly unusual, not to mention extremely delicious, preparation!
To book your table for lunch please visit the About Us page. There is no need to specify that you wish to order the set lunch, simply let us know on the day of your visit.