Introducing our 8 new anniversary dishes
Posted on July 24, 2014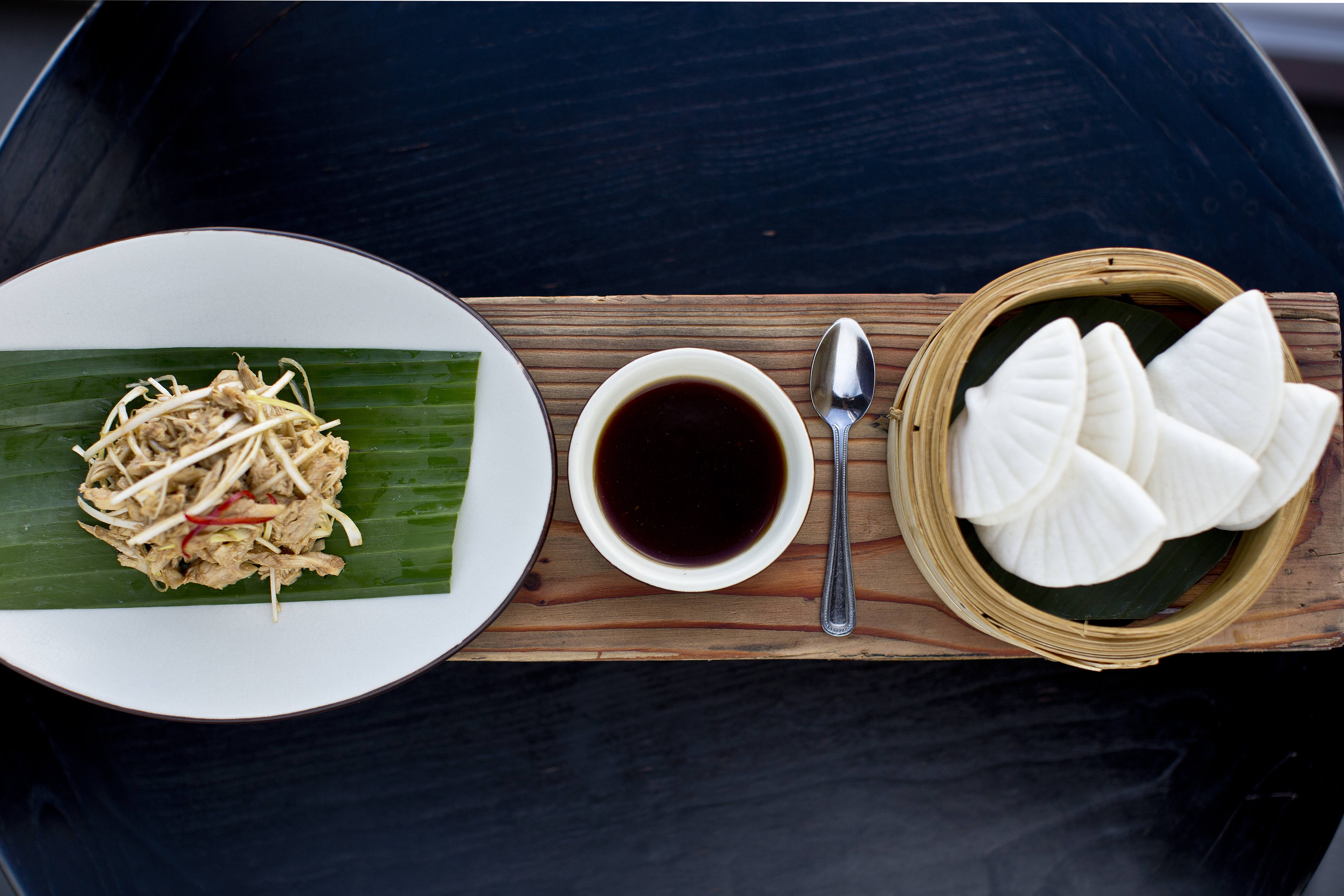 Since we opened in June 2013, there have been very few changes to the a la carte menu at Hutong, a reflection of the enduring popularity of many dishes. But knowing our guests' appetite for discovering the flavours of northern China, to mark our first anniversary of opening we have introduced eight new dishes which we are sure will quickly become as popular as those they join.

Some of the new dishes – Shandong shredded chicken with home-made butterfly buns and dark soy, pictured here, Abalone and seafood spicy salad and Braised beef in aged vinegar sauce – will already be familiar to guests who visited us during our 'Double Fifth' earlier in the year, as they appeared on the special menu created to mark the occasion.
They are joined by two spicy new Sichuanese seafood dishes, Braised Scottish lobster in Ma Po tofu chilli sauce and Kung Po-style prawns, two fish dishes – Cod fillet with string beans and chilli and Chong Qing monkfish fillet in sour broth – and a wonderful new 'East meets West' meat dish, Sichuan-style double-cooked Iberico pork loin with cabbage and bell pepper.
We hope that you will join us to discover these eight exciting new dishes soon!