Our new summer cocktails
Posted on July 28, 2016
Our Bars manager Francesco enjoys taking inspiration from his surroundings. He believes that the cocktail list should be an important part of a guests experience, therefore it needs to work with the food and the feel of the restaurant.
Each of the cocktails uses at least one of the spices that are predominant in our kitchen.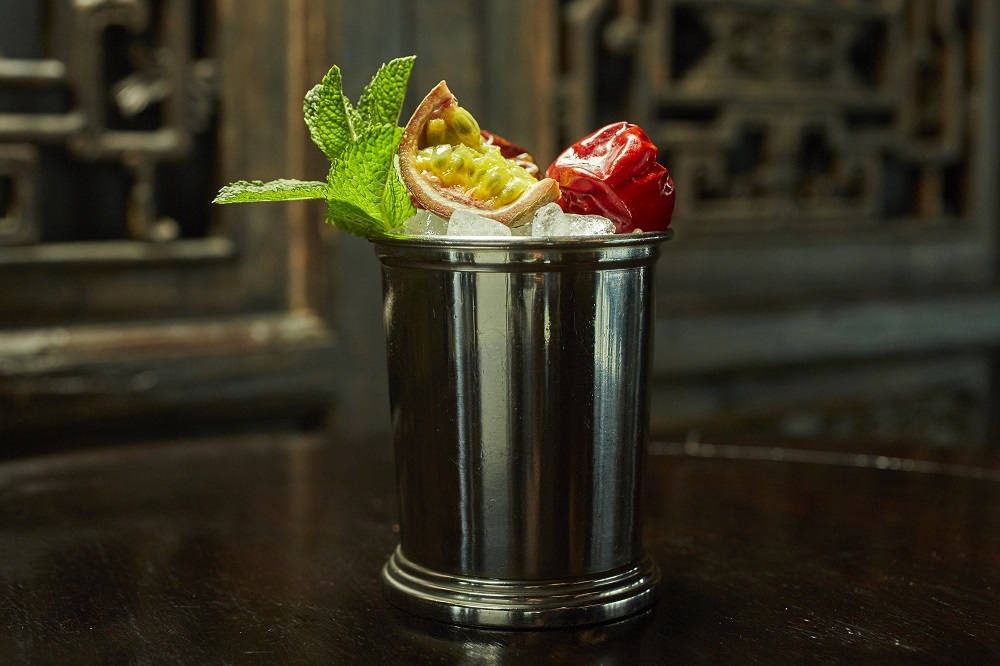 For example our Chilli Julep uses Sichuan chillis, which are the same variety that are used in our signature dish Red Lantern. This drink is refreshing, with a good touch of spice, making it an exciting cocktail.
Our Old Fashioned Peking, is a wonderful twist on the classic short drink. The Hennessy cognac is infused with Peking duck meat, from our kitchen for a week. It is then strained and the remaining liquid frozen to separate any impurities. The congac is then mixed with roasted sesame syrup, chocolate and angostura bitters and served with sesame popping candy pancakes filled with chocolate.
We have two pairs of cocktails that are named after elements in the restaurant.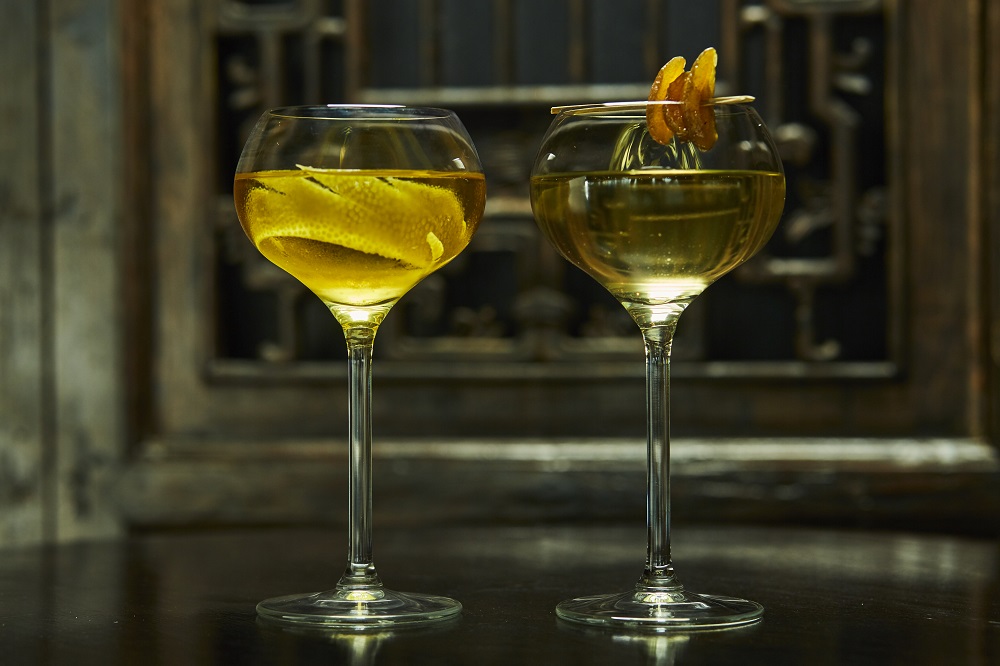 First of all, try our Shanghai Martini (named after the east side of the restaurant), it is fresh, smooth and has a dry finish. This is an excellent aperitif. We use lotus leaf bitters, which are made in our kitchen, giving this classic drink a unique flavour profile. Then end your meal with a Beijing Martini (named after the west side of the restaurant), made with Chinese ice wine, it has a sweet finish and is an excellent alternative for a dessert wine.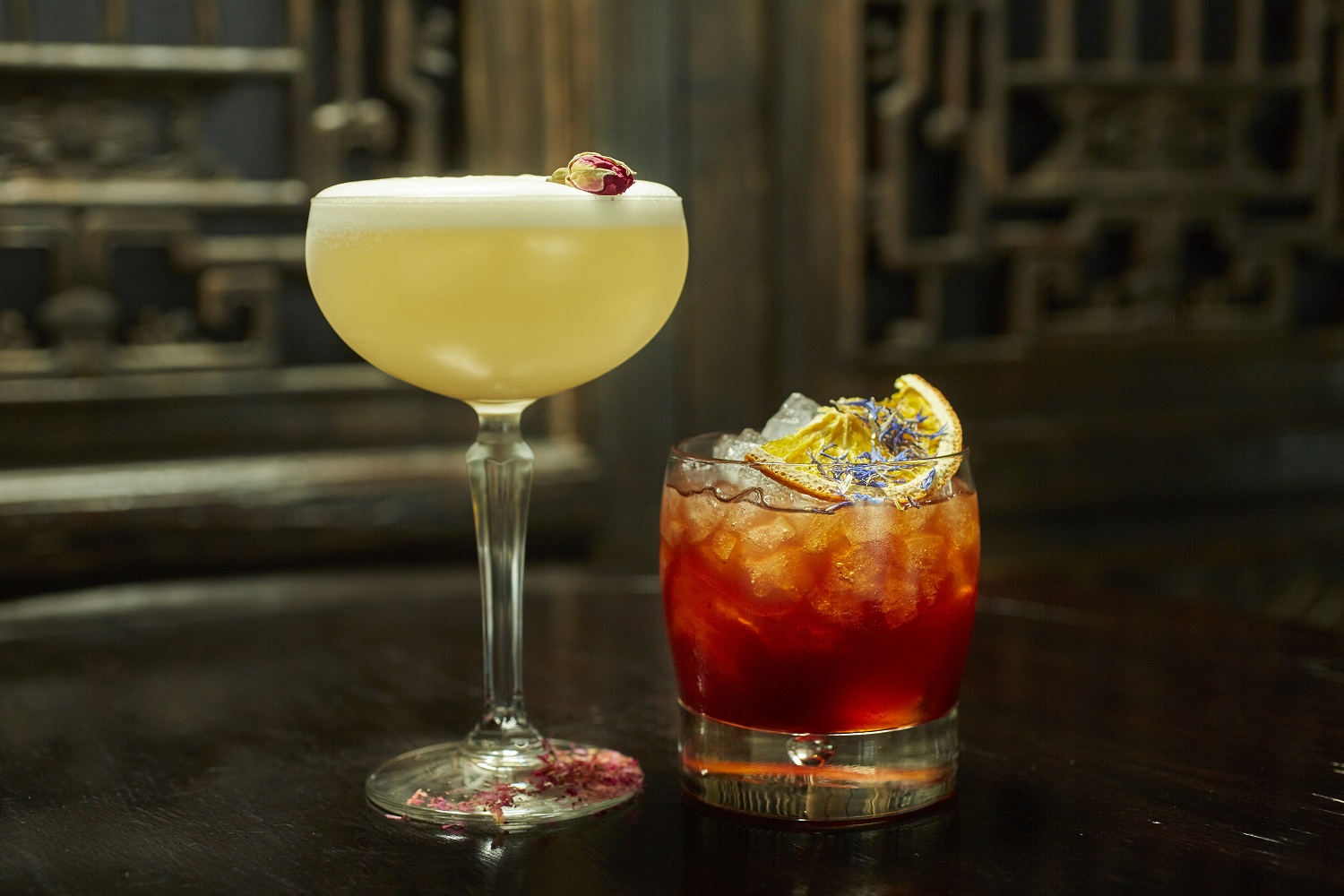 Our other pair is named after the lions that guard our restaurant entrance – Mei Shi and Fui Shi. Mei shi, with it's rose petal garnish and lychee liqueuris a light perfumed drink that is lovely to have after a busy day at work. Fui Shi is a rich Tiki style cocktail, with fresh citrus notes will whet your appetite for dinner.
The season is also a great inspiration, and many of these drinks are perfect for sipping on after a summer's day, whilst watching the sun set over London, such as the hints of fresh pomelo in Make a Wish, or the lime and watermelon elements of Summer Palace. Francesco has also written a version of our Hainan Island cocktail, so that you can create this at home.
Our Shanghai bar is open from 12noon – 11pm Sunday- Thursday, and 12noon – 2am Friday and Saturday, we look forward to seeing your soon!