Discover Hutong on our Google+ Tour!
Posted on January 6, 2014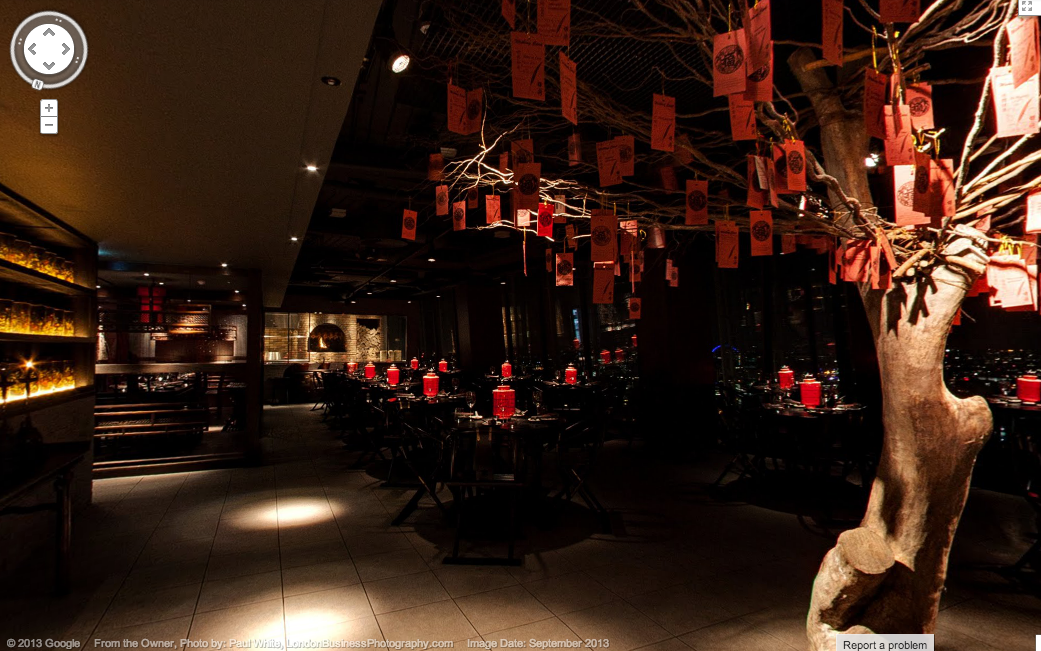 A Chinese proverb says that "A journey of a thousand miles begins with a single step." A single step into Hutong feels like a journey of many thousands of miles, as guests are transported to the teeming criss-crossed alleyways of old Beijing from which Hutong takes its name.

Naturally, our preferred way for you to discover the beautiful interior of Hutong would be for you to visit us. But until then, you can explore the restaurant virtually on this innovative Google+ tour.
Every corner of the restaurant has been mapped; the tour begins in the Shanghai wing private dining room before stepping out to the red lantern wall. Past the bar onto the mezzanine, lined with ornate hand-carved wood panels, the tour continues into the Beijing wing.
See here the Wishing Tree, lucky red cards hanging from every branch, the wall of pressed tea bricks, and the duck kitchen where our signature Peking ducks hang waiting to be roasted in the specially-imported oven.
We hope that taking the tour online will inspire you to come and see Hutong, and us, at The Shard soon. To begin the tour, simply click on the image above.